Franz - a convenient tool for working with instant messengers
Latest version: Windows: 5.7.0 | macOS: 5.7.0 | Linux: 5.7.0 deb / AppImage |

Report a new version of the program





Edited news: 16-02-2022, 16:31

Reason: Added versions for Linux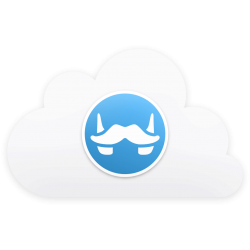 To date, a huge number of different messengers have appeared. Everyone chooses the best option for themselves. Therefore, to communicate with colleagues or clients, you need to install dozens of applications. This approach complicates the work and causes confusion.
Franz is a powerful and convenient tool for working with instant messengers. The program allows you to simultaneously exchange messages in different services such as: Telegram, Facebook Messenger, WhatsApp, etc.
Features:
more than 70 services are available;
the application interface is easy to understand;
chats are conveniently combined into one window and each has its own tab;
You can only exchange text messages and files. To be able to receive audio and video calls, the application will launch a browser;
Franz allows the ability to add multiple accounts of one service;
each messenger can be configured individually and set different sound alerts;
Contacts are downloaded automatically;
authorization is done through the Web-API, so using Franz is safe.
The program has a free version. It may be enough if you use a small set of applications. In other cases, it is better to look at paid versions that expand the capabilities and functionality. Franz allows you to choose the best rate for each user.
Tariff plans:
Free (free functionality)
You can add up to 3 services. Suitable to get acquainted with the application and get used to the interface.
Personal ($ 2.99 per month, 14-day trial version)
Already available 6 services. There is completely no advertising. There is a spell check feature. A good option for personal use.
Professional ($ 5.99 per month, 14 day trial version)
Premium functionality, you can add an unlimited number of services. There is an additional workspace. Team management function. Simplifies work for experienced businessmen and freelancers.
Enterprice ($ 14.99 per month)
A great solution for corporations with more than 50 employees. Many services are already installed and configured to work. There is a two-factor identification. Type of partnership - White label.
30-12-2019, 01:09