WPS Office - software package from China
Latest version: Windows: 11.2.0.10409 | Android: 15.8 | macOS: 3.2.0.6370 | iOS: 11.20.0 |

Report a new version of the program






Edited news: 16-02-2022, 07:16

Reason: Updates for Windows and Android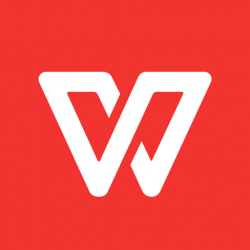 WPS Office is a software package created by Kingsoft, a software developer from China. Paid and free products included in the package began to exist under the current name in June 2014. Up to this point, they were called the Kingsoft Office.
The program has versions in several world languages, including 8 languages ​​for PC and 46 languages ​​for Android.
The package consists of a text program with tools for editing documents, a spreadsheet program for creating spreadsheets and a program for creating presentations of all types and types.
This software package has become a worthy alternative to the usual "Microsoft Office" with its own features and disadvantages.
Among the disadvantages are the following:
when using the free version after thirty days, you will need to watch the commercial every thirty minutes
displaying advertising messages when using the free version, even if not running any of the programs included in the package.
the free version lacks some tools necessary when working with PDF.
A feature of the program is many various templates for creating projects of a certain type. Templates can be customized according to user roles and scenarios.
It is possible to transfer files to the cloud storage. Thanks to this function, a convenient file exchange between different devices is made.
There is also a night mode function for working with a lot of information and a built-in PDF file converter. The package has a PDF to Word converter.
WPS Office is compatible with documents, spreadsheets, presentations. Supports all popular formats. There are several versions from which you can choose the one according to personal requirements.
A convenient wizard-installer containing a free cleaner and a PC accelerator allows you to install the package on a computer with different versions of Windows.
11-08-2019, 09:15