Trend Micro Mobile Security - a mobile application for information security
Latest version: Android: Mobile Security v12.11.0 / Enterprise Mobile Security v9.8.1 | iOS: 9.6.1154 |

Report a new version of the program




Edited news: 16-02-2022, 17:48

Reason: iOS version update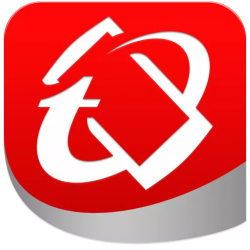 Trend Micro Mobile Security is one of the best mobile security apps.
Trend Micro Mobile Security benefits include:
modern level of security and safety of personal information;
functions to increase productivity and more productive work of the smartphone;
robust built-in antivirus with frequently updated database and firewall that will stop any known threats before they touch you;
optimization of the use of Internet traffic;
the ability to synchronize and unified management of applications on devices (including location detection, remote blocking of applications, and deletion of data) on which the license is installed, thanks to its own cloud server Trend Micro Cloud Communication Server with highly secured logon.
Trend Micro Mobile Security has several features to help you secure your Internet experience:
blocking the download of ads, potentially dangerous websites and applications;
analysis of available Wi-Fi networks to identify vulnerabilities;
the ability to encrypt passwords;
protection of passwords and logins in social networks;
the ability to enable "parental control" for visited sites.
Trend Micro has been providing information security software for over 30 years. The accumulated experience, coupled with following modern trends and achievements, are the key to highly effective device protection. With Trend Micro Mobile Security, you can rest assured that your communications, browsing history, passwords, and personal files are secure.
One licensed version of Trend Micro Mobile Security supports a maximum of 3 mobile devices. A free trial version of the program for 7 days is available for download, for a license for at least 1 year you need to pay from $ 79.
This application allows you to achieve two goals at once - to increase the productivity of the device and protect confidential data without wasting time and money.
The application occupies one of the leading positions in major ratings of testing laboratories. Innovative application reputation analysis technologies allow you to block any malicious applications even before they are installed to minimize the risk of information loss.
The application runs on Android OS (from version 4.1) and iOS (from 9).
29-01-2021, 06:33