WinZip. Squeeze-unclench ....
Latest version: Windows: 26.0 | Android: 6.2.1 | macOS: 9.0 | iOS: 7.3 / Pro 6.3.1 |

Report a new version of the program






Edited news: 14-02-2022, 18:56

Reason: IOS version update.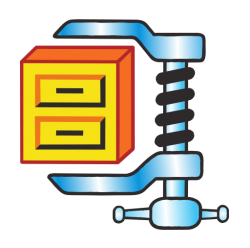 Archivers, created by various companies, claiming that they are the best and generally unsurpassed, just do not count. Only most of them somehow do not linger on the surface. And only WinZip somehow defended their positions. He, as if by default, became the main format for archivers. And only improved from year to year.
This creation of Corel confidently conquers all new spaces of its application.
For what?
creating your own archives;
opening archives;
information compression;
encryption;
sending by email;
work with the cloud:
viewing compressed files;
recording information on removable media.
And the implementation of many functions, the details of which the average user know somehow and not particularly necessary.
The main thing is that everything works and works quite reliably.
Simple and accessible even for preschoolers, the interface makes it even easier to use the program.
The main thing is not to be mistaken with the type of device and the operating system that it uses.
This irreplaceable archiver belongs to the number of trial programs. There is a trial period of 45 days. After this period, everyone must decide for themselves: to continue with this program (and buy it) or do without it. The cost of the Standard version is $ 29.95, the PRO version is $ 49.95, and the PRO Combo version is $ 74.90
15-07-2019, 13:05