Malwarebytes - a tool in the fight against unwanted and dangerous programs
Latest version: Windows: 4.5.4.270 | Android: 3.9.1.68 | macOS: 4.14.26.4565 |

Report a new version of the program





Edited news: 16-02-2022, 17:35

Reason: Updates for Windows and macOS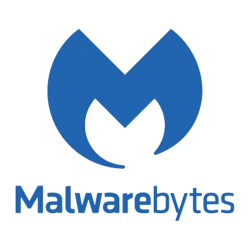 Malwarebytes belongs to the class of anti-virus programs. It is an effective and popular tool in the fight against unwanted and dangerous programs. Malwarebytes has a commercial license with the possibility of a free trial.
Antivirus is primarily aimed at finding and destroying spyware and adware products. Unlike other antiviruses, Malwarebytes uses non-standard algorithms for searching and detecting unwanted software. Even the most disguised and new viruses cannot hide from the utility.
The tool offers several types of PC scan:
However, a quick check cannot be carried out without buying a license. The effectiveness of such a scan does not differ in quality from the full, but the search process is significantly accelerated with special algorithms. The program instantly puts all found threats into the quarantine zone, where the user independently decides their future fate.
The quarantined software can either be restored or deleted. All suspicious objects are not moved to quarantine, but are marked with a pencil as a potential danger. You can also set exclusions in the settings for files that the program defines as dangerous or potentially dangerous. But to carry out such an operation is only necessary when the user is fully confident in the security of the software.
Malwarebytes can plan tasks. It is possible, for example, to plan an independent check on a certain day and time. This is a rather useful feature of the antivirus, since when scanning the PC performance decreases and you can pre-set the start time for the scan when the computer is idle, for example at night.
The program has a useful list of advantages, among which are:
many additional features;
support for many languages;
the possibility of a free trial period;
a unique, non-standard algorithm for searching for malware and spyware;
simple, intuitive interface;
low consumption of PC resources, which is especially important on low-end machines.
Malwarebytes offers products for both home and business use. The cost of the license depends on the purchased product. For a year of license for one PC, you must pay:
Malwarebytes for Windows - $ 39.99;
Malwarebytes for MAC - $ 39.99;
Malwarebytes Endpoint Protection - $ 74.99.
The tool is a great solution to protect the PC of any user. Constant development of the project allows you to identify and destroy any threats, while the load on the computer will be minimal, which is especially important on older machines.
15-07-2020, 01:28