Deezer is an program for listening to music tracks
Latest version: Android: 6.2.45.48 / Android TV 3.0.0 | iOS: 9.6.0 |

Report a new version of the program





Edited news: 16-02-2022, 06:31

Reason: iOS version update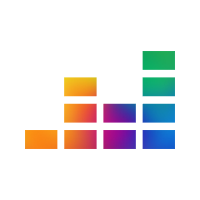 With the advent of the global Internet, specialists began to struggle with pirated services that offered free listening and downloading music. Today, we have many applications that legally provide tracks for every taste. Among them: Spotify, Apple music, "Yandex Music", "Google Play Music", Deezer.

Let us dwell on the latter.

Deezer is an application for listening to music tracks. Thanks to him, now the whole universe of favorite music is collected in one service. Deezer is well established in the Russian market and can please its subscribers with its huge audio library: there are more than 42 million audio tracks in the database, and those who like to listen to new things can click on the "Flow" button and go on an unknown journey.

Advantages: User-friendly interface, a variety of choices, there are author podcasts.

Disadvantages: No additional functions, consumes a lot of RAM, working in the background.
The program is free but includes additional purchases: you can listen to your favorite music, but with the advent of advertising. To activate a premium subscription or family access, you need to give 4.5 - 9 $ / month. The first month premium subscription is activated for free.

What gives a subscription:

Unlimited listening to music on your phone or computer, the lack of advertising, the ability to listen to music "offline", high quality sound.

Three subscription options:

one). Free: there is advertising, for 1 hour you can listen to only 6 audio tracks, there is no rewind, you cannot listen to music in the "without Internet" mode
2). Premium subscription: costs about 4.5 $. The quality of music improves twice, for one account all the functions of the application are available, there is no advertising.
3). Family subscription: costs about 7$. The peculiarity of this option is that the whole family can use the application - the subscription is valid for 6 accounts. Inexpensive and convenient.

How to unsubscribe?

Everything is very simple here.

one). Go to the main page of the application,
2). Open the settings
3). Tab "My subscription", select "cancel", confirm the cancellation.

A good application, with a lot of music and wide functionality.
You can download for any platform:
4-08-2019, 14:01