CCleaner - removes garbage from computers
Latest version: Windows: 5.89.9401 | Android: apk - 6.1.0 / xapk - 6.0.0 | macOS: 2.3.137 |

Report a new version of the program





Edited news: 6-02-2022, 03:58

Reason: Windows and macOS version update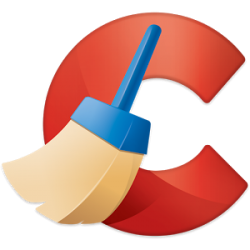 CCleaner is an oversized but very efficient assistant program for computers, tablets and phones that removes "junk" which is formed over time: short-term files, broken shortcuts and other difficulties.

CCleaner also protects your privacy. The program cleans browsing history and temporary Internet files in browsers, making you more confident of the Internet user and you will be immune from theft of personal data.
Thanks to your name, you can guess that CCleaner is used to clean the system. In fact, the first "C" in CCleaner means "trash" that it can clear. But it has other uses:
Privacy: Delete passwords, Internet files, configuration files and system restore points from a shared computer.
Security: cleaning files from a computer that you give or sell. You can also free up space if you clear traces of documents that you have already deleted, reliably clearing free space for the programs and files you need.
Speed: speed up your computer by deleting unnecessary files. Accelerate the download time by reducing the number of programs that are started immediately when you connect the device.
Stability: allows the device to work more smoothly on an ongoing basis.
Free space: free up disk space by deleting unnecessary files. Detect and remove duplicates that clutter up your computer.
Real-time protection: clear your online history every time you close any browser.

CCleaner can also:
Clear the Windows registry by deleting incorrect information that is no longer needed.
Reduce the load on the memory and reduce the load time by specifying which programs will automatically start with the system.
Manage your cookies - tiny files on your PC that websites use to track your visits.
Check and clean your computer regularly and automatically.
16-07-2019, 16:43