Glary Utilities to optimize the operating system
Latest version: Windows: 5.182 |

Report a new version of the program



Edited news: 16-02-2022, 07:59

Reason: Updating versions for Windows.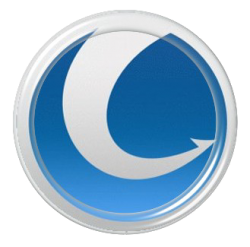 Glary Utilities is a program whose main function is to optimize the operation of the Windows operating system. Glary Utilities is a suite of tools that can effectively increase computer performance. The creator is Glarysoft Ltd. Developers believe that Glary Utilities is all-in-one.
This utility allows the user to conduct automated disk space analysis for the correct operation of the computer. With the help of various modules, Glary Utilities optimizes the computer's RAM, and also greatly simplifies the search for necessary files and cleaning up unnecessary ones.
The program interface is extremely simple and automated: you can start cleaning the system and fixing errors in one click. Already during the first launch of Glary Utilities, the user will be able to start scanning, and then optimize the system. For more advanced PC users, there is an advanced version of the settings that allows you to achieve maximum computer performance.
In addition to fixing errors in the Windows registry, the program also provides the user with the ability to autoload the necessary software and possible updates, clean the system of obsolete, unnecessary and duplicate files, delete empty folders, and completely remove programs.
Glary Utilities can protect a user's computer from various malicious programs that antivirus software may skip. Also, the user will be able to use the function to delete any traces on the Internet, as well as decrypt / encrypt information.
In file recovery, this program can also be useful, since Glary Utilities has a built-in module for recovering data that has been deleted. The program can search for the necessary files by the parameters that the user himself sets (date, size, file status, etc.).
Glary Utilities is for Windows only (XP, XP SP3, Vista, 7, 8, 8.1, 10). The program is shareware. So, for non-commercial use, you cannot pay for it, and commercial use involves the purchase of Glary Utilities Pro for $ 39.95 / year. The Pro version has a trial period of 30 days.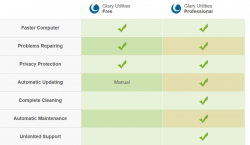 25-09-2019, 02:39