TwonkyMedia Server - Provides access to media files on the device.
Latest version: Windows: 8.5.2 | macOS: 8.5.2 | Linux: 8.5.2 |

Report a new version of the program










Edited news: 16-02-2022, 10:22

Reason: Added version for Linux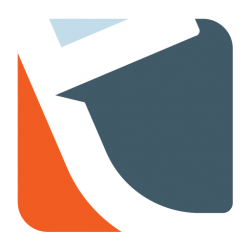 Probably, many of us faced such a problem that the size of the film is too large, but there is no media that can be connected to the TV and watch. A special program was invented for this. Twonky is a unique utility that provides access to media files on any device. We can say that Twonky is a server on which photos, videos, movies of the user are stored. Thanks to this server, the user can access them through any device, which can be a TV, or even a telephone.
The user can download a trial version of TwonkyMedia Server utility, which is completely free, but with a limited time of use. On the official website, the trial period is 30 days. The cost of the full version, which includes the acquisition of a license key, is $ 19.95.
The utility is compatible with any Windows, MacOs and Linux software. But if the user has Linux software, you will have to install it yourself. Considering the installation process of the utility, it can be noted that it runs quickly enough and does not take much time. The program weighs only 6 megabytes, so the file will be downloaded to the computer very quickly.
The functionality of the program with such a small weight is amazing. The program really provides access to any files that are uploaded to its server. We can say that you create at home a certain home media network in which only you work! In addition, she quickly copies them to other devices.
When connecting to Twonky via a network, a very simple program interface appears on the screen, where everything is written in an accessible language. And it is shown how it was uploaded to the server. Otherwise, Twonky provides the same features: finding the time where you left off, setting the video format, and so on.
But this program has limitations when connecting to other devices. For example, if we talk about TVs, not every TV can connect to a network without a cable or via Wi-Fi. But on those TVs that have this feature, and have support for Smart TV and DLNA functions, the user can connect to Twonky without any problems, and these are TVs released after 2011.
25-10-2019, 01:43