Foxit Reader - for viewing documents in PDF format
Latest version: Windows: 11.2.1.53537 | Android: 11.3.0.0127 | macOS: 11.2.1.53537 | iOS: 11.3 |

Report a new version of the program






Edited news: 10-02-2022, 02:30

Reason: Updates for Android and iOS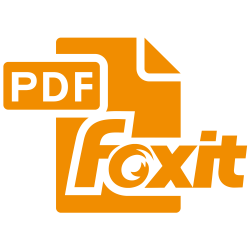 Foxit Reader application is a leading software designed for efficient and high-quality electronic viewing of documents. This software mainly supports only the PDF format. Foxit Reader is designed for operating systems of electronic devices such as Windows, Android, IOS, and is also supported on less common Linux systems, Symbian OS, created for mobile phones by Nokia.
The application was created as a competent and improved alternative version of Adobe Reader with a higher speed and a reduced number of system errors. However, Foxit Reader could not completely replace the most popular document viewing application. But the undoubted advantages are the smaller application volume, low requirements for the resources used and high speed.
Foxit Reader is now completely free in its new accelerated version 4.0 for OS Windows. Some owners write about the paid version, which costs 160, but now the application is freely available on the site. Now this software has a completely free GPL license. The owner of any operating system can download it and use it.
Installing Foxit Reader is extremely easy. On the official website you need to click "download for free", and the application will be automatically installed, however, it may take some time to configure it. The site clearly and gradually shows all the steps for setting up and further work in the application, the entire site is exclusively in English.
Currently, software is available for 4 different platforms: Windows OS, macOS, Linux 32-bit, Linux 64-bit for 13 of the most common European languages ​​for download, including Russian, Polish, Italian, Danish and others.
Basically, Foxit Reader software writes exceptionally positive reviews. 80% of users rate it 5 out of 5 points. They like the design, interface and powerful functionality of the application. Many note the convenience, simplicity and reliability in use, which clearly attracts the attention of users to this application.
7-10-2019, 04:49