Tor Browser - why use it?
Latest version: Windows: 11.0.6 | Android: 11.0.6 | macOS: 11.0.6 |

Report a new version of the program





Edited news: 10-02-2022, 03:40

Reason: Version upgrade for Windows, macOS and Android.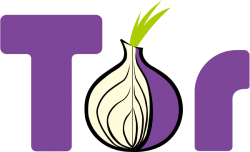 One of the most valuable resources on the modern Internet is anonymity. Because at a time when everyone is totally watching the receipt of personal data of users, it is very important to be able to remain anonymous. Fortunately, this is not so difficult to do, because it is enough to use special software that is available on virtually all platforms. Tor Browser is exactly what you need. Now, it can already be safely downloaded to platforms such as Windows, MacOS, Linux, iOS, Android. Regardless of which platform you will download this browser for, it will work just fine and will help you keep your identity anonymous online.
Its benefits are hard to overestimate. Many may think that they simply do not need to use the Tor Browser, because they do not violate the law, there is also nothing to be afraid of. But it is worth noting that from this you can become a victim of an ordinary hacker. Anyone can get your personal data in minutes. It really is made as easy as possible. Knowing your IP-address, you can mess things up with this, that your computer may no longer turn on in the future.
One of the most reliable options for maintaining anonymity online is to use a proxy server or Socks protocols. But most users simply do not know how to work with them. Therefore, it is better to take care of using the usual Tor Browser. Thanks to him, you can go to any website, disabling jаvascript. Due to this, you can get almost one hundred percent anonymity. Because no data about your location, name, bank cards, and so on will not be transmitted through the browser. But this is one of the central problems that you should pay attention to.
Tor Browser is often used so that you can protect yourself from intruders. But one more important detail - with the help of this browser you can easily enter the ".onion" zone. Popularly, such websites are better known as part of Dark Net or Deepweb. A distinctive feature of this part of the Internet is the fact that these websites often violate current legislation. It is therefore very important to remain anonymous during their visit.
29-07-2019, 06:52