Webroot SecureAnywhere AntiVirus and System Analyzer - a unique software solution to protect your computer
Latest version: Windows: SecureAnywhere AntiVirus 9.0.28.39 / System Analyzer 9.0.31.84 |

Report a new version of the program



Edited news: 4-02-2022, 06:30

Reason: Update Webroot System Analyzer for Windows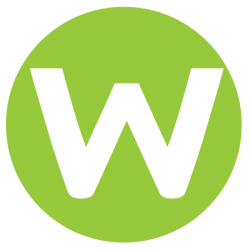 In the modern world, information technology is given a lot of importance. With their help, we can spend almost all our time online, solving the issues we need. Therefore, many enterprises and organizations are gradually transferring their activities to virtual reality. Due to the growing interest in this area, as well as its relevance, the issue of security is becoming more and more urgent. The main criterion for the reliability and safety of the user's personal data is a protected computer, from which they usually go to the global network. In this article, we will tell you about an antivirus program that can protect you and your gadget by substituting an iron shield.
What is antivirus? Perhaps this is no longer a question. Each of us knows that this is special software that protects our computer and does not allow it to pick up already known viruses. But, unfortunately, not everyone knows what exactly this program does. Yes, it does not just exist on your computer, so choosing the right antivirus should be wise.
Today, the market leader is Webroot SecureAnywhere AntiVirus - a unique software solution for protecting your computer. The uniqueness of this development lies in the presence of a constant analysis of all files - both on a computer and on the World Wide Web. Based on this analytical data, the program can find and eliminate the most vulnerable files and other data on the device to protect the device from virus infection.
These operations are carried out based on the Webroot System Analyzer algorithm. By the way, it is also available as a separate application, it can also be installed on your device. As a standalone software, Webroot System Analyzer will be able to improve the performance of your computer by identifying the sources of slowing down the device.
The program has a demo version - before buying a full license, you can familiarize yourself with its functions, capabilities and benefits. However, the demo version has limited functionality, but the basic and necessary parameters are still available. The cost of this application depends on the operating system of the device, and it starts at $ 30 per year. Although there is an opportunity to save money if you buy a license for several years at once.
13-02-2021, 01:25