Latest version: Windows: 4.2.2.48 / 2021.03.23.12 | Android: 41.02.261 / VR 0.1.12 | macOS: 0.3.2 | iOS: 31.02.260 | Report a new version of the program
Edited news: 12-04-2021, 01:09

Reason: Updated versions for Windows 64 and iOS.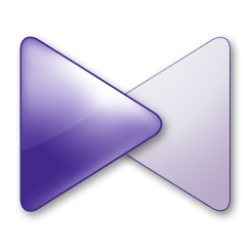 The KMPlayer is a convenient audio and video player with which you can watch movies, clips and indeed any videos on any device. Supported on Microsoft Window, macOS, Android, iOS. This application supports almost all multimedia formats from existing ones. For example: FLV, DVD, ASF, VCD, MKV, OGM, AVS, 3GP and others.
Many on the device already have a built-in video player, but, unlike KMPlayer, it does not have all the necessary codecs installed, so various errors often occur. In addition, in this application there are still many different functions and features.
Read more