Transmission - BitTorrent client for Linux, OS X and Windows
Latest version: Windows: 3.00 | macOS: 3.00 | Linux: Debian 3.00-1 stable |

Report a new version of the program





Edited news: 16-02-2022, 14:46

Reason: Debian version added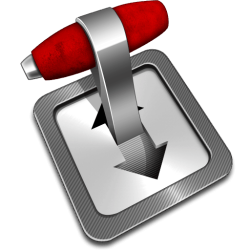 The BitTorrent protocol has been extremely popular since its inception, but it concerns not only access to materials that are not always available under the license, but primarily the sharing of open materials by many users at the same time. Thanks to this, the process becomes much faster, because data is transmitted between many computers at the same time, the so-called exchange network is created. The legitimate question remains: which client to use when we want to use these data exchange capabilities?
Transmission is a BitTorrent client that has long been known to Linux and OS X users. Now it also debuts in the Windows version and shows that, despite the many available applications, there is still room for the following and, most importantly, light and accessible programs of this type.
A small and very fast application with great features - this is how Transmission can be briefly described.
It is true that there is no official announcement on the release of this version on the authors website, but the latest release is already on the servers in 32- and 64-bit representations. Until now, interested parties could use the unofficial Transmission-Qt port for Windows, but now there is no such need. The program is notable for the simplicity of the interface and operation, but this does not mean that we will not find interesting functions here. Already at the installation stage, we can decide to add daemon tools to the background for remote control, work through the command line, as well as a web interface for even simpler application management.
Gearbox for Windows
The Windows version is not visually different from the version available for OS X and Linux (except, of course, the window style). Torrents can be launched by double-clicking by dragging and dropping into the application window, as well as selecting the appropriate option in the menu. The program also supports magnetic communications. In the settings, we can set download and upload speed limits (also occurring only at the specified time), select the port used and specific network parameters (for example, using PEX and DHT), configure the web interface for remote control and monitor the application's behavior after downloading data .
The application is available in many popular languages and copes with its tasks perfectly. Now users can select this client regardless of the operating system used. This is a good alternative for increasingly heavier applications, such as µTorrent, or an extensive, but not very lightweight application, such as qBittorrent.
22-11-2019, 06:34