UnetBootIn - application for Linux boot distribution
Latest version: Windows: 7.02 | macOS: 7.02 | Linux: 7.02 |

Report a new version of the program





Edited news: 16-02-2022, 16:55

Reason: Added versions for Linux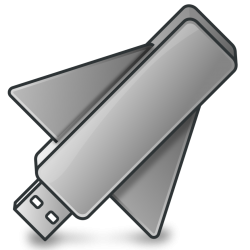 UNetbootin (Universal Netboot Installer) is a small application used to create bootable Live USB. A system prepared in this way can be started from a memory card, Pendrive, or other USB media. The program is automated - just specify the ISO-image downloaded from the manufacturer's website, and UNetbootin will copy all the necessary files and write them to the media. The program is completely free. On the official website there is an opportunity to support developers with small donations.
OS distributions
The application works with the following systems: Ubuntu, Debian, Fedora, openSUSE, Arch Linux, gNewSense, NetBSD, PCLinuxOS, Gentoo, FreeBSD, Sabayon Linux, Linux Mint.

As well as many other distributions of the operating system.
The program can create a bootable USB drive with any Linux distribution in a simple and easy way.
There would be nothing extraordinary if not for the fact that the application can be used not only on Windows, but also on OS X and any Linux system. The whole process comes down to a few clicks and takes only a few minutes. This software can be recommended to anyone who wants to test Linux without breaking the disk into additional partitions.
In addition, the Live USB system is much faster than from a disk.
This has its advantages, for example:
in the absence of CD / DVD media, it is possible to start the Live system from USB;
in case of testing, the system works much faster than from a disk.
The program is available for Linux, X OS and Windows.
The process of creating a USB boot disk is very simple and automated, which is important for people who do not have much experience working with such applications.
UNetbootin can also use a disk image downloaded from the Internet. This software can also install the desired distribution on the memory card or on the specified partition of the hard drive. UNetbootin is stable and fast, and an additional advantage is that this application does not require installation.
Free UNetbootin creates a bootable USB flash drive with the Linux operating system distribution of your choice. Ease of use and intuitive controls are additional benefits of the program.
23-06-2020, 04:57