K-Lite Codec Pack - a set of codecs to solve problems with viewing audio and video files
Latest version: Windows: 16.3.5 |

Report a new version of the program














Edited news: 8-08-2021, 05:03

Reason: Updating all versions for Windows.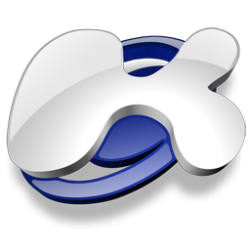 K-Lite Codec Pack is a useful application that helps to solve problems with viewing audio and video files downloaded from the Internet. This is realized because the program contains a set of codecs that perform data and signal conversion, and Direct Show filters. It also has utilities; they help in the operation of the software and perform various special tasks.
There are four types of such sets: Basic, Standard, Full and Mega. These codec packages are distinguished by their components.
For lovers to watch videos and listen to music, but not versed in coding, it is recommended to install Full. It contains a complete set of codecs and utilities for listening to audio tracks and watching video files.
Basic and Standard kits include limited sets of codecs, but they will be enough to work with many formats. They differ only in that there is a Media Player Classic in the standard set, but not in the base set.
Media Player Classic is a media player that plays video and audio files for Windows.
The most complete codec package is Mega. In addition to the complete set of tools, it includes tools for encoding video files.
Advantages of the K-Lite Codec Pack:
Constant updating and improvement;
Custom installation that you can control and decide for yourself what to install and what not;
Complete removal of the program without residues using an uninstaller;
Only proven and working codecs;
No conflicts with other packages;
Ability to find and remove damaged codecs.
K-Lite Codec Pack - a convenient, versatile and effective solution to problems with playing video and audio files. Thanks to these codec sets, the user can download and view any format. The components of this program effectively and seamlessly interact with each other as well as with any player.
The developer of this program is Codec Guide. It is written in C ++ and created for the Microsoft Windows operating system.
The K-Lite Codec Pack does not have a paid license, which means that it can be downloaded for free, and it is completely legal on the official level.
26-07-2019, 09:55