Notepad ++: the main features of the program
Latest version: Windows: 8.3 |

Report a new version of the program








Edited news: 6-02-2022, 03:32

Reason: Updating versions for Windows.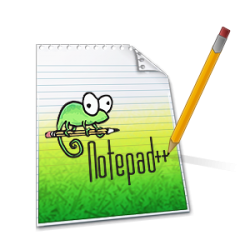 Notepad ++ is a convenient development for creating plain texts and editing code written in different hypertext markup languages. Notepad ++ was created in the early 2000s as an enhanced version of the standard Notepad. The developer is Notepad ++ Contributors.
The popularity of this program is very high. Over the years, Notepad ++ has been downloaded several tens of millions of times. Product versions are regularly updated, and quite often. Usually they come out every few months. With each update, Notepad ++ becomes even more functional as developers consider user feedback.
Notepad ++ Features
There is no charge for the program; no registration is required for download. For many products to work with the code you must pay. Meanwhile, Notepad ++ has good capabilities for editing web pages.
Installation is quick and easy. System requirements are minimal. It is possible not to install the program on a computer but use the portable option.
Functionality can be diversified by adding numerous plug-ins.
For convenience, some lines of code can be hidden. Multiline editing is available.
Color syntax highlighting. Autocomplete commands.
Assign hotkeys at the request of the user.
Convenient search.
The system works with macros.
All changes are available in history.
The source code is presented in clear text.
Work with a large list of hypertext markup languages.
Line numbering
Easy to understand interface.
Work on Windows and Android platforms.
Your wishes and comments to the program can be left on the official website, and they will be considered when developing new versions.
With the help of Notepad ++ you can open more than a hundred different file formats.
12-07-2019, 12:14