Latest version: Windows: 3.00 | macOS: 3.00 | Linux: Debian 3.00-1 stable | Report a new version of the program
Edited news: 16-02-2022, 14:46

Reason: Debian version added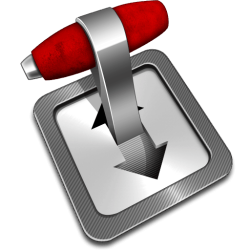 The BitTorrent protocol has been extremely popular since its inception, but it concerns not only access to materials that are not always available under the license, but primarily the sharing of open materials by many users at the same time. Thanks to this, the process becomes much faster, because data is transmitted between many computers at the same time, the so-called exchange network is created. The legitimate question remains: which client to use when we want to use these data exchange capabilities?
Transmission is a BitTorrent client that has long been known to Linux and OS X users. Now it also debuts in the Windows version and shows that, despite the many available applications, there is still room for the following and, most importantly, light and accessible programs of this type.
A small and very fast application with great features - this is how Transmission can be briefly described.
Read more