Transmit to transfer files macOS
Latest version: macOS: 5.8.4 |

Report a new version of the program



Edited news: 16-02-2022, 17:40

Reason: macOS version update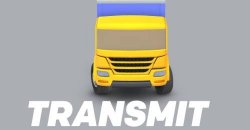 The MacOS File Transfer Transmit app is about uploading and managing files across multiple servers with a simple, familiar, and powerful user interface. Transmit is a very flexible and intuitive FTP (File Transfer Protocol) client with a commercial type of computer software license. This means that you will have to purchase the full version before using the program. This license does not have any restrictions either in terms of functionality or capabilities. The program, which has a commercial license, can be used for profit.
Transmit now connects to 11 new cloud services such as Backblaze B2, Box, Google Drive, DreamObjects, Dropbox, Microsoft Azure and Rackspace Cloud Files. But it still handles the classics - FTP, SFTP, WebDAV, and S3 - better than any other program.
What is this app for?
So, you have files that you need to manage on the servers. Maybe you are a developer or sysadmin, contractor or freelancer and you need to connect to something and download or configure files from that server. This is what this program is for. Transmit allows you to manage files easily and quickly on the Internet.
The strength of Transmit is its clean interface - the famous "dual screen" is much faster than Finder. But Transmit also has many genuinely nice features like File Sync, which can mirror remote and local files with a single click.
Transferring any file is fast and orderly, and you can edit whatever you want to send. Transmit lets you create copies for the items you work with the most, and you can easily move files between folders or view them in multiple tabs. Transfer can also be done using YNC. Mac also integrates nicely with Spotlight, but more importantly, it integrates with Finder. This means that you can mount an FTP volume on your desktop just like any external drive.
Transmit also places great emphasis on organizing servers for quick access and now includes Panic Sync, our safe and fast way to sync your sites. And our File Sync feature adds local-to-local and remote-to-remote sync support and gives you more granular control as well. With Panic Sync, you can sync it across all your computers and never enter the server address again. Transmit is better at multithreading and handling complex folders.
So what is so special about this program? The new Transmit displays in one place your iDisk, bonjour, directory with the history of the last connections. Now you can bookmark a connection or folder in an instant from your favorites or immediately after connecting to a new FTP server. Favorites stay in sync with MobileMe as before, keeping all your Macs updated.
Droplets with DockSend also found a place in Transmit. Droplets are small pre-configured applications, when you move files into which they are automatically downloaded to a specific folder on the servers. DockSend allows you to quickly upload files to directories on the server by dragging and dropping the same files into Transmit. Of course, in the best tradition of recent versions of Mac OS X, you can instantly view files using Quicklook - by pressing the spacebar.
The new Transmit displays a small icon in the menu bar that allows you to connect to your favorite servers. In this case, the servers will appear in Finder as mapped drives - you can transfer files from them and, of course, load them back.
You can download the latest version of Transmit from the Panic developer website. A full license costs $ 34, while an upgrade from a previous version costs $ 19.
10-09-2020, 07:01