Gravit Designer is a multi-platform vector graphics tool.
Latest version: Windows: 2022.i1.1 / 3.5.73 | macOS: 2022.i1.1 / 3.5.73 | Linux: 2022.i1.1 / 3.5.73 |

Report a new version of the program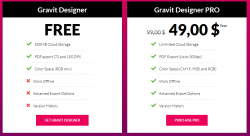 Edited news: 16-02-2022, 14:23

Reason: Updated versions for Windows and macOS. Added version for Linux.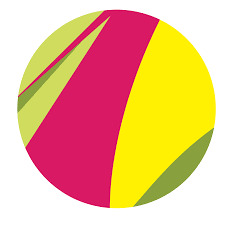 Gravit Designer is a free and multi-platform tool for creating and editing vector graphics, which is an interesting alternative to InkScape or Adobe Illustrator.
The application is characterized by high speed, a sophisticated graphical interface, and is focused mainly on novice users, but it will also be interesting for experienced users, offering them wide functionality to perform various tasks. This tool offers a basic palette of tools for creating curves and shapes, drawing, scaling and aligning. It has a rich library of fonts and ready-to-use templates, and supports the formats GVDESIG (proprietary), SVG, SVGZ, PDF, EPS and SKETCH and allows you to export projects to image files PDF and JPG.
Gravit Designer can be successfully used as a tool that supports the work of various types of graphic designers and web designers. Thanks to the support of the layer mechanism, it can also be used to create slightly more complex projects. With its help, the user can create, among other things, various types of logos, business cards, posters, greeting cards, etc. It follows that he is indispensable when working in the advertising field, again, both for beginners and professionals in this modern direction trade.
To date, the program is available for all the most popular system platforms, namely for Windows, Linux and Mac OS, which is undoubtedly a plus, since the developer is primarily focused on the client, providing ample opportunities for using the product and not limiting the scope of one operating system . In addition to the multi-platform application, a web edition was developed and launched on the market, which can be launched in any convenient and familiar web browser for the client.
Summing up, we can confidently say that this program is an excellent tool for solving a wide range of tasks - from basic, not requiring professional skills and special knowledge, to creating high-quality material. Ease of use, speed and unpretentiousness in working with system resources, constant updates and product support by developers provide Gravit Designer wide popularity in the modern market.
4-11-2019, 01:20