SHAREit - file sharing program
Latest version: Windows: 4.0.6.177 | Android: apk 6.2.79_ww / xapk 6.0.82_ww | macOS: 4.0.6.177 | iOS: 3.6.98 | Windows Phone: 1.7.18.0

Report a new version of the program







Edited news: 29-01-2022, 04:11

Reason: Updating versions for iOS and apk for Android.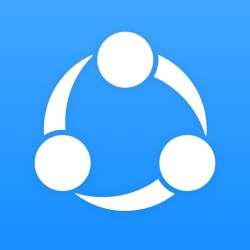 SHAREit is a free application that allows you to exchange files and folders between smartphones, tablets and PCs. Now the application works on all popular platforms, so SHAREit can be used on any device, regardless of the operating system. The application supports Windows, Android, iOS and Windows Phone.
The SHAREit application works via Wi-Fi protocol, so no USB cables, Bluetooth or other devices are needed for use. Enough wifi access. It is worth noting that for iOS owners there is a slight limitation: all devices must be connected to the same network.
There are no restrictions on the size of sent files, however, it is worth considering that the larger the file or folder, the longer the download. At the same time, the file transfer speed compared to Bluetooth is 200 times higher.
Through the SHAREit application, you can transfer absolutely any files: music, videos, photos, documents and even applications. You can send one file, several files, a whole folder and even several folders!
Using the application is completely safe. No one can download any files to your device without your permission, since the recipient must give prior consent to the connection.
Before SHAREit appeared on the market, users most often exchanged files via Bluetooth with a low data transfer rate and USB drives, which are inconvenient to use and often infect other devices with viruses. Some manage to use e-mail, social networks and various cloud storages as file hosting services. However, the best file sharing application with the fastest cross-platform transfer rate at the moment is SHAREit.
The manufacturer is also known for applications such as CLONEit (for copying all files from one device to another in one click), LOCKit (for blocking applications), CLEANit (for optimizing the device), etc.
The application supports 39 languages.
2-09-2019, 13:06