K7 Ultimate Security - antivirus software
Latest version: Windows: 16.0.0.667 | Android: 3.3.111 | macOS: 16.0.0.657 | iOS: 3.4 |

Report a new version of the program






Edited news: 16-02-2022, 17:24

Reason: Updated versions for Windows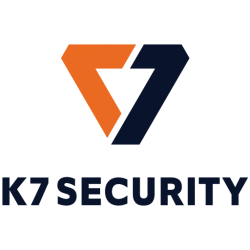 K7 Ultimate Security is an antivirus software. The well-known Indian company K7 Computing was engaged in its development, which, over 20 years of work, has proved to be excellent in the world market. This program can not only fully protect your computer from various viruses and advertising spam, as well as Android and IOS phones.
The antivirus provides user protection when working on the Internet. It will help to avoid identity theft, illegal debit of funds from a bank account, as well as from electronic extortion. Often this happens completely unexpectedly. Therefore, it is important to think about protecting your computer or phone in advance.
Among all K7 Computing software products, K7 Ultimate Security has advanced functionality.
Features
Antivirus supports devices based on Mac, IOS and Android, in addition to operating systems of the Windows family.
It is possible to configure parental controls, as well as privacy settings.
If necessary, you can restore data from backups.
Provides protection against unauthorized access to the webcam from third-party devices.
System requirements
To install on a computer, there must be a Windows-based operating system. It can be: Vista, XP, 7, 8, 8.1, 10. And the program can be installed on Mac systems.
To install on phones, the operating system must be iOS or Android.
The size of the operating system should be 32 or 64.
It also requires 1 GB of memory on the hard drive, as well as 1 or 2 GB of RAM, depending on the capacity.
To activate and periodically download updates, the Internet must be connected to the device.
Type of license
Antivirus is provided to users based on a trial license. It allows you to download the program for free and use it for the next 30 days. After this period, all functions and updating the program will be unavailable. To use further, you will need to purchase access.
Price
K7 Ultimate Security Antivirus can be purchased for 1, 2 and 3 years. According to the tariff plan, the maximum number of users who can install this software is 5 people.
The company offers the following tariff plan for the purchase of antivirus:
1 year - $ 149.99;
2 years - $ 199.99;
3 years - $ 249.99.
6-07-2020, 05:28