Reg Organizer: Key Features
Latest version: Windows: 8.85 |

Report a new version of the program



Edited news: 10-02-2022, 02:44

Reason: Update version for Windows.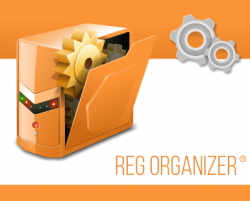 In the field of development and creation of technical software, there are many different utilities designed to work with operating systems. Such programs are used by both professionals in the field of OS maintenance and amateurs to administer a home personal computer. The only condition for the competent and safe use of technical utilities is to have a clear idea of ​​what a program is doing and understand the processes taking place on a computer.
Reg Organizer is one of the technical software utilities for servicing such an OS Windows system program as a registry that stores system settings, various program settings, user parameters, hardware and computer settings. The Reg Organizer program belongs to the group of so-called cleaners, because it allows you to perform actions within the Windows registry. Here are some of them:
editing the OS Windows registry, viewing it, cleaning up unnecessary information and optimizing the computer, actions in the registry to search and replace;
deep registry cleaning - the utility finds complete data about the keys of a specific application or system application and allows you to completely clean the computer from it;
viewing files with the * .reg extension before making them (importing) into the operating system, editing the keys stored in the registry, tracking the use of key information in software applications;
Removing the remaining data from applications previously cleaned from the system by the uninstaller;
management of the automatic download function on the computer by the convenient manager included in the software;
performing export / import, copy operations, and many others, performed with the values ​​of various keys.
The OS Windows Reg Organizer registry cleaner utility for classifying licensed computer software types belongs to the class of software patented by a private owner, the distribution of which is not free use. This is a proprietary program, but it has a free license.
The Reg Organizer program has positively established itself in the market among users of this type of software, it has many convenient file manager functions and occupies a worthy place in the line of similar utilities.
7-11-2019, 00:48