Skype - a revolutionary breakthrough on the Internet
Latest version: Windows: 8.80.0.195 | Android: 8.80.0.137 | macOS: 8.78.0.159 | iOS: iPhone 8.80.1 / iPad 8.80.1 | Windows Phone: 2.31.0.9

Report a new version of the program







Edited news: 12-02-2022, 07:59

Reason: iOS version update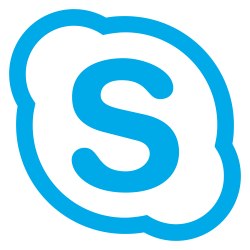 It's hard to imagine a person who hasn't heard about Skype. In the modern age of information technology, the concept of distance between people has already become somewhat blurred, because to communicate with each other no personal meetings, postal correspondence, etc. are necessary, simply call. The creation of Estonian developers made a revolutionary breakthrough in this area, because not only were we given the opportunity to make free calls to anywhere in the world via the Internet, but we can also see each other through a webcam.
Thanks to such cardinal innovations, Skype has become a real leader in this field and continues to evolve. A well-known corporation Microsoft quickly became interested in this fact, which led to an immediate takeover by a giant of a small Estonian company. At the very beginning, everyone was skeptical about this, like any other innovation, users often noticed more and more frequent "glitches" of the program, resented that the corporation devotes large resources to adding new smilies to Skype instead of dealing with instability .
As often happens, Microsoft simply "targeted", got used to the new technology, transferred the program to its platform in order to connect a larger number of programmers for development. And it really bore fruit: Skype has become an order of magnitude more stable, the quality of communication has noticeably improved, new features have been added, such as conferencing. Thanks to this innovation, the corporate segment did not take long and many companies chose Skype as one of the main tools for doing business internationally.
Microsoft decided not to stop there, and the giant sold out in earnest: after the desktop version of the program, the company released an online version that did not require installation, it was enough to go from anywhere in the world to your account via the Chrome or Edge browser. The next step, the corporation released Skype for Business, which seriously undermined the ratings of other corporate instant messengers, since the business version of Skype, along with its main functionality, also had very convenient administration and integration capabilities into a single it-environment.
The merits of Skype are not considered, and, thanks to the active development of the program, we hope that these advantages will be more and more every day. You can download skype via the links below:
4-08-2019, 09:25