Cent Browser - Internet browser powered by Chromium engine
Latest version: Windows: 4.3.9.248 |

Report a new version of the program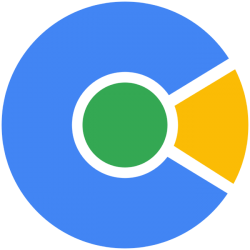 The family of browser programs is vast and colorful. Some representatives are endowed with the speed of loading web pages, others with a convenient and beautiful appearance, and others with extensive settings for the convenience of the user. Among this set there are browser programs in which both speed and stability are combined, as well as a convenient interface with the ability to personalize settings. An example of such a browser would be Cent Browser.
Cent Browser - Internet browser developed on the Chromium engine. The developers took as a basis the well-known, respected Google Chrome browser, endowed it with a lot of useful features, speed. As a result, web surfing has become more convenient, simpler and safer. The mentioned browser is provided free of charge, it is presented only (unfortunately) for Windows operating systems with the ability to work on 32/64-bit equipment. The size of the pre-installed and installed browser is not less than 100 MB. There is a portable version of the program.
The following characteristics are inherent:
High speed, the loading of web pages.
Scrolling through Internet tabs when the number of open tabs is too large.
Gestures by mouse. When you hold down the mouse button, page navigation depends on the direction of the cursor.
Advanced features of the settings menu bar (there are 11 subcategories)
Optimization of memory, less system resources are spent for browsing sites.
The ability to use incognito mode for both a single tab and for a group.
Enhanced protection of confidential data.
QR-code generator for the ability to continue viewing the page on your smartphone.
Ability to adjust the smoothness of scrolling pages.
Super-drag and drop, the ability to open a new tab by highlighting links.
Regularly released fixes to improve stability.
In general, Cent Browser can be called "glorious, nimble small." The prevalence of which is limited by the awareness of users about the existence of such. It should be noted, having tried it once in a robot, it will be harder to succumb to the temptation to use another browser, unless of course you are an ossified lover of the old.
6-01-2020, 03:39