7 - Zip - free archiver
Latest version: Windows: 21.07 |

Report a new version of the program









Edited news: 21-01-2022, 05:38

Reason: Updating versions for Windows. Added version for macOS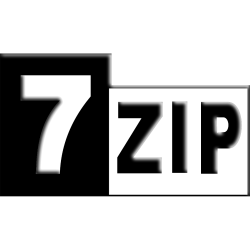 7- Zip is a free archiver that will do all the work for you. His main function is to compress files. The larger the file size, the better it will compress. The program was first released in 1999. The program is completely free. It is superior in quality to its competitors: WinZip, WinRar, PeaZip, B1 Free Archiver.

How to download the program:

Experts recommend downloading sources only from official sites. Because nowadays it is not difficult to pick up a computer virus. Therefore, I recommend that you use only trusted sites. Downloaded file for free and without registration.

How to use the archiver?

After you download the program to your computer, you need to install it. The installation process itself takes only a couple of minutes, the program does not offer to install software and does not show ads. After that you can start working with the archiver.

How to add files to the repository?

1). Right-click on the file you want to archive and select "7 -zip"
2). Select the item "Add to archive", in this tab, set up parameters for yourself.
Although archiver 7 has a zip and simple interface, but a wide functionality:
It is possible to create self-extracting archives, the presence of a tool that speeds up the work of the archiver,
You can create encrypted archives
Unpacks almost all formats, -
Supports most formats for unpacking archives
The formats of this archiver are 15% ahead of their competitors.
There is a function that allows you to send large files after compression. - Supports many languages.
Reliability in encryption. No need to worry that your files will suffer.
There are plugins for programs.
Windows Shell Integration
supports Unicode,
The program is easy to use.
It has its own compression format: .7z.
Supports many formats: Compression and data recovery mode: TAR, TBZ, BZ2, GZIP, ZIP, 7Z.
Decompression: UDF, CHM, MBR, FAT, HFS, LZMA, ISO, ARJ, CPIO, NSIS, NTFS, RPM.
The main menu is accessible and understandable. If you are looking for a simple program that will solve your problem for free and does not take much time, then the 7-Zip archiver is what you need.
7-zip for Windows
19-06-2019, 06:38