Zipware - free archiver
Latest version: Windows: 1.6 |

Report a new version of the program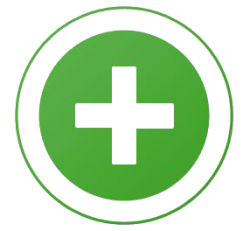 Among archivers for the Windows operating system, as a rule, choose one that is easy to use, which compresses and decompresses data without errors, small and in the public domain.
Zipware is an archiver distributed with the mark free, i.e. completely free, intuitive to use and maximally functional. The application supports the most important working formats, including the new RAR5. The archiver easily copes with both small and significant archives from several thousand to several million documents in a file cabinet.
Using Zipware, you can easily generate archives with simple shared or unpacked archives, split them into interconnected units, and change formats to ZIP and 7Z.
When constructing archives, the program provides the user with five levels of zip-conversion of information, the use of which will directly determine the weight of the finished archive.
Zipwere also has a built-in virus recognition system from VirusTotal.com, which allows you to protect your computer and not transfer viruses through archives.
The interface, as mentioned above, is intuitive. The quick access icons are large and round, attracting attention. The main functions of the archiver are placed in the context menu of the computer operating system and are opened with the click of a mouse.
Zipware has several advantages:
The program is completely free for both personal and commercial use.
Supports AES-256 cipher algorithm
You can protect files by setting a password
There is a function of dividing the archive into several volumes with the size indicated by the user
Five levels of information reduction when creating an archive
Converting the finished archive to ZIP, 7Z, EXE
Availability drag and drop
Simple handling console
Several themes
Ability to customize the color scheme yourself
Built-in Password Manager
Integration into the operating system context menu
Calculation of the MD5, SHA-1, SHA-256 and SHA-512 checksum in the use of archives.
Installing the program is simple. We launch the installer -> we accept the terms of the license agreement -> next -> if desired, add program controls to the Windows context menu and insert Zipware to open default archives -> next -> select the program location path -> next -> click to start the installation process next one more time and upon completion of the process click close.

The Zipware archiver is suitable for a wide range of users because of its wide functionality, convenience, ease of use and, of course, free distribution.
The program is compatible with the following versions of Windows: Windows 10, Windows 8, Windows 7, Windows XP, Vista, Windows Server 2012, 2016, Windows Server 2008, 2003
8-12-2019, 03:42