Net Speakerphone - a program for creating local chat
Latest version: Windows: 4.10 RC1 build 140319 / 4.7 RC4 Server stable 1.42 RC1 / test 1.43 Beta |

Report a new version of the program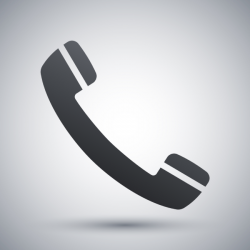 Net Speakerphone is a freeware program for creating local chat. It can work both using the server, and dispensing with the latter, automatically identifying all networks of interlocutors connected to the system locally. There are three versions of the program: free, professional and server, which differ in their capabilities. This program is supported on Windows operating systems.
Free version
You can download the free version on the official website of the program. It has the following features:
voice communication, you can also share files and chat;
You can transfer the contents of the clipboard to the interlocutor;
the free version has very low system requirements, which allows you to install the program on computers of the nineties;
the program also has animated emoticons.
Net Speakerphone Professional
This version has more advanced functionality, but you will have to pay for it.
Capabilities
The extended version of the program in addition to the features of the free version has the following functionality:
You can transfer folders, fully preserving their structure;
simultaneous file transfer to multiple interlocutors;
during file transfer, you can continue from the point of disconnection (resume);
voice answering machine;
encryption of correspondence history files and automatic encryption of a text message package.
Purchase
You can purchase an extended version on the official website, paying $ 4. Payment is available through Qiwi, WebMoney and Yandex.Money.
Net Speakerphone Server
This is the server for the Net Speakerphone program; you can purchase it on the developer's site. Payment is made through the same payment systems as for the professional version, but there are three price categories:
For 100 customers - $ 17.
For 300 customers - $ 34.
For 1000 customers - 84 $.
Benefits
The advantages of this version over others:
customer administration with the ability to block messaging;
You can combine clients from subnets;
work through VPN.
For paid versions, Demo versions of the program are available.
16-12-2019, 01:45