Comodo Internet Security - Virus Protection
Latest version: Windows: 12.2.2.8012 |

Report a new version of the program



Edited news: 13-07-2021, 11:22

Reason: Windows version update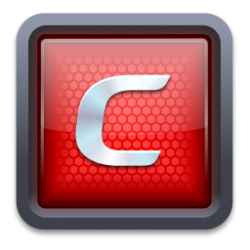 Comodo Internet Security Pro is a comprehensive solution to protect your PC from Internet threats. This is a commercial program that involves paying for the year. The cost of annual use is $ 17.99.
Users receive the maximum possible protection of computers from viruses and malware with a guarantee from the developer.
One of the most reliable firewalls according to statistics
The Comodo firewall rises higher in the ranking. Internet Security Pro creates an impenetrable shield for viruses, Trojans, spyware and other types of malware. In real time, files are sorted into dangerous dubious, and safe.
Cleaning plus prevention
Internet Security Pro not only cleans PCs of viruses, but also acts to prevent them from appearing. This is possible thanks to Defense + technology. It examines each file trying to start on the computer. At the same time, it is compared with files from allowlist and blocklist stored in the cloud.
Running unfamiliar files in a virtual environment
Auto Sandbox technology prevents the threat by running unfamiliar software in the cloud. At the same time, malicious elements cannot damage Windows, the registry or the database.
Auto Sandbox makes the product independent of updates, thereby protecting the consumer's device from unknown threats.
Diverse Scanning
The spyware scanner detects malware infections and immediately cleans the registry and drives from them.
Scanning with cloud anti-virus can detect a malicious file, even if the user does not have up-to-date data about it.
24/7 support
Comodo makes sure that customers can get the help they need around the clock on any day of the week.
Qualified experts will help through chatting or establishing a remote connection. Product users are entitled to unlimited virus removal with expert help online. The company's professionals will help you remove the old antivirus and keep your computer clean.
Unique Warranty
If the user's PC anti-virus program is infected, experts will remotely clean it at any time. And in the event of a breakdown as a result of infection, the company will cover the cost of repairing it at a Comodo service center worth up to $ 500.
Minimal disruptions
If the computer is in game mode, operations that can interrupt it: updates, scheduled scans, warnings, automatically stop.
Compatibility
Comodo Internet Security Pro is compatible with different versions of Windows: 10, 8, 7, Vista, XP (32-bit and 64-bit).
1-07-2020, 07:02