AVL - Antivirus Software for Android
Latest version: Android: AVL 2.8.1 / AVL Pro 2.2.2 / AVL Sec 1.3 |

Report a new version of the program



Edited news: 13-07-2021, 11:51

Reason: Android version update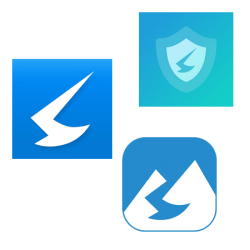 AVL PRO is the best antivirus software according to statistics of 2013. The product is designed for the Android operating system. The program was developed by AVL Team and is currently able to provide comprehensive protection for the devices on which it is installed, including application programs.
The mobile version of the program provides rich configuration options that can detect malware on a smartphone. Using this function, you can adjust the operation of the device and enable the automatic scanning mode. The program will work even when the client does not think about it.
The mobile version of the program can recognize and analyze various formats of virus files. Among them are: APK, SIS, SISX, XAP, CAP. In addition, the software can detect files in the following formats: DEX, ELF, EPOS, PE.
In addition to the comprehensive detection of virus files, the application makes the process not only effective, but also energy-saving. AVL PRO practically does not use the energy of a smartphone to carry out basic functions. The work of the program is optimized in its structure and efficiency; therefore it is energy and resource saving. Despite the low cost of energy, scanning the device for viruses is high-speed.
Software Benefits
The main advantages of the program include:
The program can analyze and sort files located in the device's memory.
AVL PRO can test 10,000 samples per day.
Full automation. The program starts working without user intervention.
Detection and elimination of viral content around the clock without updating the signature.
AVL software currently serves hundreds of enterprises in various industries. It becomes an important part of regulatory bodies and technical institutions. Today, the number of users of AVL PRO totals 1.5 billion people.
The AVL PRO program is a fully commercial offer, that is, is provided on a paid basis. Before the full use of the program, you must purchase its full version. By purchasing a license, the client will be able to use the program without any restrictions. The cost of software for one user is $ 50. The cost of AVL PRO for enterprises depends on the number of users and the complexity of the tasks.
4-07-2020, 04:14