Chromium-based Microsoft Edge web browser beta released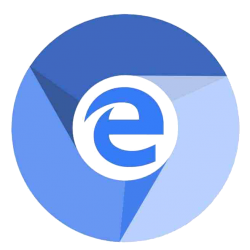 The pace of development of the Edge browser, based on the Chromium engine, turned out to be very fast. Microsoft announced its intention to rebuild Edge using the Google-sponsored Chromium browser engine in December 2018. Previews were released in April 2019, including the Dev testing channel, updated weekly, and the Canary channel, updated daily. In May, the ability to download for Mac was added, and in June, a preview for Windows 7 and Windows 8 was added.
The Edge Beta channel has now been launched, and Microsoft Windows Experiences corporate manager Joe Belfiore has said it is "the third and final channel for pre-testing the browser before the official launch." The beta version will be updated every six weeks until the browser is available to everyone.
When will Edge Chromium become publicly available? Microsoft is assured that they did not set a specific date but said they would be happy to release a stable release in early 2020.
Will Chromium-based Edge catch on?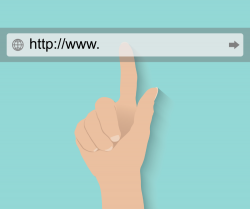 There is great uncertainty about whether Chromium-based Egde will become more successful than the current Edge, which now accounts for only 2.09% of the global market (according to Stat counter). The share of Google Chrome is 61.88%, and Apple Safari - 15.09%. Firefox has a share of only 4.82%, although it is still significantly ahead of Edge.
Microsoft believes that the new Edge is more likely.
A key reason for the current Edge's unpopularity is poor compatibility, which is why users often find that some sites either don't work or provide a version of the site designed for older browsers. In many cases, it's easy for website developers to adapt their code for Edge, but they don't have enough motivation for this because of the low browser popularity and the ease of redirecting them to use Chrome.
Edge using the Chromium engine should solve this problem. In addition, this browser will be available on a wide range of devices and operating systems, which means that Edge will at least have the potential to gain a large market share. But repelling Chrome users on Android or Safari users on Mac and iOS will not be an easy task.
However, Windows 7, which still accounts for most users, is another case. Especially in combination with IE Mode, which allows you to open sites in Internet Explorer in Edge tabs.
The Chromium-based Edge browser will allow organizations to use Edge for the first time in all versions of Windows, while maintaining support for legacy applications that require Internet Explorer or the Silverlight plugin. Microsoft claims that IE Mode is more convenient than using two different browsers, especially for users who forget to switch between them at the right time.
Microsoft provides effective browser integration with Windows not only thanks to IE Mode, but also offers the Application Guard feature that allows you to view untrusted sites in an isolated Hyper-V container for better security.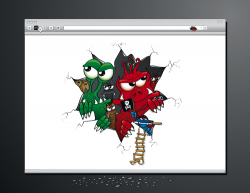 Microsoft is also striving to differentiate its browser in several areas. Microsoft is innocent, unlike Google, when it comes to collecting user data, and the company's business model is independent of advertising. Edge has built-in tracking protection that can be set to "strict mode" that blocks most third-party tracking, but when using this mode, some sites may not work. This is a difficult task that cannot be dealt with only by the browser settings.
Edge also seeks to attract an audience by offering some useful features. For example, the "Collections" extension, which allows you to add web pages to the group that appears in the sidebar, and then export the data to Word or Excel.
Microsoft and Google: competition or collaboration?
Why is Edge so important to Microsoft? This is a good question. The official response from company representatives is: "To serve Microsoft customers well and provide mutual benefits for the wider web community, while preserving the market advantages of competitive diversity in the browser ecosystem." You can translate this as reluctance to completely transfer control over Google browsers, although it can be argued that the use of Chromium is already a step in this direction.
This factor makes the relationship between Microsoft and Google very interesting. Recently, Belfiore stated that "we have made more than 1000 suggestions for improving the Chromium project" and insists that Microsoft developers successfully collaborate with Google engineers. It's possible that with these suggestions, Google will find ways to provide Chrome users with a better experience using Google services.
5-09-2019, 05:47