PDF-Xchange Editor is an easy, fast and multi-functional editor for working with PDF files.
Latest version: Windows: 9.2.359.0 |

Report a new version of the program




The cost of a commercial license varies depending on the quantity and duration. So, at the time of writing, one key for 12 months can be purchased for $ 47, and a license for 10 machines with support for 36 months will cost $ 530. More details can be read here.



Edited news: 30-01-2022, 07:12

Reason: Windows version update.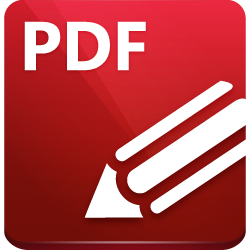 PDF-Xchange Editor is an easy, fast and multi-functional editor for working with PDF files. Over 30 customizable tools let you work with PDF files at a deep level. The program is developed for Microsoft Windows 7, 8, 8.1, 10.
Distribution Model - Commercial License. However, the developers do not provide a free trial version for commercial use, which includes all the tools in familiarization mode. When using licensed tools, a watermark appears on each page of the file in the form of a schematic image of the trolley from the supermarket, which can be removed only after purchasing a license.
Opportunities
Create PDF files from various documents: images, text files, scanned documents, Microsoft Office documents.
Editing existing PDFs.
Convert PDF to any of the most common image formats (BMP, JPEG, TIFF, PNG and others).
Add comments and annotations to documents.
Optical OCR text recognition on scanned PDFs for text search and editing.
Customizable control panel.
Integrated jаvascript engine.
Insert pages from any PDF file.
Multilingual support.
The possibilities of using hyperlinks, certificates, stamps, electronic signatures, passwords are also available. Additional plugins allow you to open PDF files directly in the browser, and the built-in printer module allows you to scan and print files directly from the program, without using third-party software.
The ability to create e-mail newsletters allows each person working on a file to have the most current and up-to-date version of PDF with the latest edits.
On the official website of developers, in addition to the product itself, there is a training section from which you can download tutorials on working with the program, which describes all the changes, as well as functions and their purposes for the current version of the program.
1-10-2019, 03:07