STDU Viewer - helps to work with many files.
Latest version: Windows: 1.6.375 |

Report a new version of the program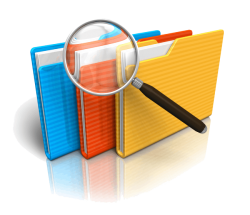 Very often, a computer or phone cannot open a file downloaded from the Internet, and each time the message "File of an invalid format" pops up. By downloading this or that program for viewing files, we hope that it will be able to launch an electronic file, but the majority cannot cope with the task, because the database of valid formats does not have this permission. STDU Viewer has a large database of electronic file extensions.

STDU Viewer is a shareware program that helps you work with many file permissions . Mostly formats for technical fields are presented, for example, familiar pdf , txt or less well-known DjVu , pdb , fb2 , Comic Book Archive ( cbz / c br ), azw , xps , mobi , EPub , tcr , which many users can not open on your device . In addition, you can work with the tiff , JBIG2 , png , pcx , wwf , psd , dcx , emf , gif , wmf , jpg , bmp jpeg files that contain the image .
Speaking about the full functionality of the application, it can be noted that this is not only reading files of various formats and permissions. Many abstracts highlight the necessary part with special text highlighters, the same can be done in the STDU application: highlight the necessary part with the help of highlighting, and then convert it, if necessary, into a graphic format. You can search the document: by phrases or words, which will then be highlighted where they appear in the text. Of course, the standard function is the print function. In addition, the user can redo one file format to another - compatible with the device where the file will be used.
When installing the program, the user can choose what to use it for. If he does not plan to use the program for commercial purposes, then the utility will be free and a key will not be required. If for commercial purposes, the program will require you to enter a license key, but first, in order to get it, you will need to register. The price of a license for commercial purposes depends on the number of copies, for example:
up to 10 pieces - $ 23.3;
from 10 pieces to 100 - $ 15.54;
from 100 to 500 pieces - $ 10.88;
from 500 to 1000 pieces - $ 6.21.
As already mentioned, if you purchase STDU for yourself, the utility will be free, and you can easily install it on your computer. When installing, do not forget to select the desired formats with which you will work.
1-11-2019, 01:36