Clownfish for Skype - a program for automatically translating messages to Skype
Latest version: Windows: 4.56 / 5.10 |

Report a new version of the program



Edited news: 2-02-2022, 05:08

Reason: Windows version update.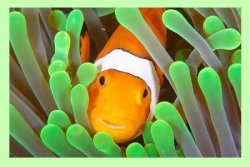 Clownfish for Skype is a program for automatically translating messages to Skype, which further expands its capabilities, for encryption and sound modifiers in case of voice calls. It is much more difficult for us to communicate with friends from other countries when we do not know their native language. It is enough to write messages in the language we use (full support for all popular language packs), and automation of the application will translate the message by sending it to the recipient in the language of their choice. The program can use the mechanisms offered by one of six providers: Google Translate, Microsoft Live, Babylon Translator, PROMT and Yandex.
Although the program offers many settings and options, the manufacturer decided not to equip it with an individual interface, but to manage it only through the context menu of the taskbar icon. On the one hand, this solution speeds up access to some functions, but on the other hand, with the current number of options in the program, it takes a little getting used to effective work. Among the options supported at this level, we will find primarily the settings of the translation languages ​​(both sent messages and incoming messages), the settings for converting text to speech (applies to messages that we receive from other users), the choice of service that we want use when translating texts, encryption settings, keyboard shortcuts, sound effects of voice chat and spell check options.
In general, it should be noted the advantages of the application: speed and overall ease for the operating system. The low demand for system resources should not create problems for the overall performance of the computer, which in turn will allow you to not be distracted from the main tasks performed by the computer. Before the first use, it is worth looking at the list of default keyboard shortcuts to avoid unnecessary nervousness when launching program functions, for example, when writing diacritical signs of the Polish language in messages.
You can configure the application to translate incoming messages into a specific language. This can be useful when you are not sure about the meaning of a word or phrase.
The program comes with many message templates, including random messages, such as for birthdays.
Works in systems: Windows XP / 32-bit / Vista, 7, 8, 10/64 & 32-bit.
License: free.
14-12-2019, 05:01