XnConvert - converts images and photos from one format to another
Latest version: Windows: 1.95 | macOS: 1.95 |

Report a new version of the program




Edited news: 3-02-2022, 15:36

Reason: Updating versions for Windows and macOS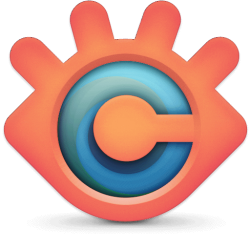 XnConvert is a software product for converting images and photos from one format to another, as well as including basic editing functions. A hint system has been introduced for novice users. However, even without it, the program is easy to understand the first time.
XnConvert works with many popular image formats: JPEG, GIF, PNG, PSD, RAW, TIFF, WEBP and others. The conversion process is fast.
As for editing pictures, there are various tools in this application graphics. They allow you to rotate, scale, crop, change the parameters of brightness, contrast. And add watermarks, filters and effects.
XnConvert records every user action in a special log. This allows further tracking of all previously used operations.
Finished files can be either saved to a folder on the device, or placed in archives, on servers, sent by mail, to Picasa or Flickr.
Features:
The software product has the following key characteristics:
Support for about 500 formats for opening graphic files and 70 for converting.
Among the tools there are filters: Blur, Emboss, Sharpen and some others.
Added graphic effects: adding a watermark, vignetting, masking.
High processing speed.
There is a possibility of batch processing, in which you can apply actions to all files in a folder at once.
The interface is adapted for 19 different languages.
Ease of use.
System requirements
To work, an operating system of the Windows, Linux, Mac family must be installed. There are 34 and 64-bit versions.
The size of the program is quite small: it will take about 20-30 Mb to download, and after installation, the program will take about 100 Mb.
License type
XnConvert is provided under a shareware license. For home and non-commercial use, you can use it for free. At the same time, it does not contain any advertising or malicious elements.
However, if you plan to install it in a company, then you need to purchase a paid version.
Price
The cost of the converter starts from € 15 for 1 license. The cost decreases depending on the number of people.
For 1 - € 15.
For 2-9 € 13.5.
For 10-19 - € 12.
For 20-49 € 10.5.
For 50-99 € 9.
For 100 and more - € 6.5.
15-01-2021, 01:54