ACDSee - application for viewing and managing a collection of images
Latest version: Windows: ACDSee 2022 25.0.0.1871 / ACDSee Pro 2022 15.0.0.1922 / ACDSee Ultimate 2022 15.0.0.2798 | Android: 1.2.0 | macOS: 8.0 / Light EQ by ACDSee 1.1.5 | iOS: 4.5.1 / ACDSee Mobile Sync 2.2.1 / ACDSee Camera Pro 2.0.7 |

Report a new version of the program






Edited news: 30-01-2022, 09:25

Reason: Updates for Windows, macOS, and iOS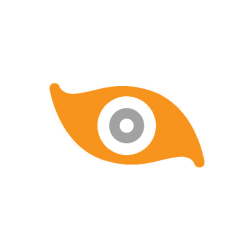 ACDSee is a relatively new application for viewing and managing a collection of images. There is a nice bonus in the form of a powerful tool for processing images from the collection downloaded to your phone or computer. It is possible to upload photos directly from the ACDSee application to the network through any application you need. Also, due to the wild popularity of other similar applications, developers have created an easy transfer of all files and works from Adobe Photoshop or Lightroom programs directly to ACDSee without data loss.
Previously, the application was shareware. But the new version was released completely commercial. Now the application can only be bought on the official website. However, unlike the old version, now you can use the platform for personal income and profit. There is also a free trial period of 30 days for 2 versions: Photo studio Ultimate 2021 and Photo Studio Standart 2021.
There are separate applications: ACDSee for $ 59.99, ACDSee Pro for $ 99.99 and free ACDSee Mobile Sync, optimized for mobile operating systems. It should be noted that the price after the trial period for PC programs will be $ 20 lower and will be $ 129 for the Ultimate version and $ 49.95 for the Standart version.
However, the feature of the program is also that it is made entirely in English. Because of what, the program regularly receives dissatisfied user reviews and requests to add other languages ​​addressed to developers.
In general, users like the functionality of the program, and all unanimously note the convenience and quality. Also, people like the high technology and features of the program, as well as its tools for processing photos. It is in no way inferior to the more famous Adobe Photoshop or Lightroom. So, this application is fully competitive and justifies its price. It can rightfully be called one of the best.
In 2019, another new version of the ACDSee application appeared, called the ACDSee Light EQ. A completely new technology for monitoring and correcting incorrect lighting in images has become an original addition to the main version of the program. But it can work as a standalone application. It has been released free, and it is not planned to make it paid in the near future.
8-10-2019, 02:08