AIMP audio player
Latest version: Windows: v5.01, build 2358 | Android: v3.21, build 1177 |

Report a new version of the program




Edited news: 29-01-2022, 03:50

Reason: Updated versions for Windows and Android.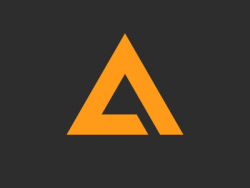 AIMP is a free audio player with support for many formats and playlists. It works with several playlists at once, allows you to create bookmarks, and has a playback queue. It has crystal clear sound, and the playback technology is different from that of other audio players. You can not only listen to your audio files, but also take your first steps as a DJ, as well as record tracks.
After launch, the program will allow users to create their own covers for this player. AIMP provides all the basic tools you expect from a media player. Supports more than 20 audio formats and 32-bit digital audio and converts between different formats. You can also modify the player with the help of Winamp add-ons. The program has both a simple equalizer and a variety of sound effects that can be applied to tracks.
The program has a user-friendly interface, professional design and buttons for easy navigation. Functionality is not special - you can download MP3s and play CDs using standard controls. By downloading and installing the player, you will receive support in many languages, support for many audio formats, and setting up hot keys. All settings can be made for yourself. Support for plugins allows you to expand the capabilities. There is full support for Unicode. The audio converter encodes music from a wide variety of formats in WMA, MP3, WAV, OGG. In the same way, you can receive sound from any audio device on your PC in MP3, OGG, WAV or WMA format.
To summarize: AIMP software player from Russian developer Artem Izmailov - one of the best music players that can be found on the Internet. Although at first glance the program's functionality is standard, a full list of its features can impress any user.
1-09-2019, 12:57