JetAudio - a program for playing and converting audio and video files
Latest version: Windows: 8.1.8 | Android: 11.0.1 |

Report a new version of the program




Edited news: 30-01-2022, 10:49

Reason: Android version update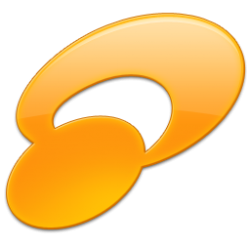 JetAudio is a shareware program for playing audio and video files, as well as for creating another from one file format. The program appeared in 1997, and since then Cowon has continued to develop and improve jetAudio. The application includes several versions: Basic - free, with a limited number of functions; Basic VX - is also free, but its distribution has ceased; Premiere VX - paid, but available only to residents of Korea; Plus VX - you need to buy a license for the full functionality of jetAudio. The price of jetAudio Plus VX is $ 29. But on the official website, you can get this version for free if you complete your subscription with TrialPlay.
The jetAudio player is very different from the rest. The program has the latest interface, different from the rest, in which everyone can intuitively understand, but in order not to lose a lot of time on unnecessary "clicks", it is better to read the instructions immediately. In addition, the program will be of interest to users who have already "experienced" other players.
The program can not only play audio and video files, but also edit files. In addition, you can create your own radio station, and then broadcast it on the Internet, but for this it is advisable to use the formats mp3, flac, ogg, wav. Like most applications, JetAudio has special shortcuts with which you can quickly move between tabs or adjust filters. The application also provides remote control of the program. In the program, you can configure ID3 tags if necessary, because on some phones they may have a problem installing the program.
Some users note that the lack of a portable version and no visual effects. You can, of course, find special skins that suit the user, but they are not so easy to find. In addition, the program interface is available in many languages.
The application is available for download on Windows 10, 8, 7, Vista, XP (x32 / x64). For the Android operating system.  
15-10-2019, 00:18