TCP Optimizer - traffic optimization and Internet acceleration
Latest version: Windows: 4.1.1 |

Report a new version of the program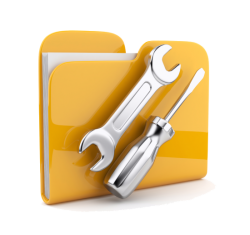 TCP Optimizer belongs to the category of small-sized utilities. The program is free and does not have a trial use period. No installation required, just unzip the archive with the contents into any convenient directory. Works with all versions of Windows, starting with XP. The program must be run with administrator rights.
The program functions are to optimize traffic and speed up the Internet. The simple interface of the program allows you to use it for both simple users and professionals. There are two modes for configuring TCP / IP settings in Windows: simple and advanced. This allows you to easily configure the system for different types of Internet connections.
The program uses advanced algorithms to find the most suitable TCP window for the connection speed specification. For quick setup, all TCP / IP related parameters are presented, such as RWIN, MTU. For advanced configuration, QoS and ToS / Diffserv priority are added to this list. The program works perfectly with all current versions of Windows, includes additional tools, such as testing the average delay when sending a packet through several hosts, determining the maximum possible size of a packet.
The main program window is divided into four main points. In the main settings, you select the network adapter through which the Internet connection is made, set the speed value, and determine the largest packet size. In the advanced options item, the program is more finely tuned for a specific connection.
TCP Optimizer is specialized in broadband Internet connections, but it can be useful for any type of connection: from dialup to Gigabit +. The program is free and does not require installation. To date, the program has downloaded more than 8 million users.
If the user has problems or questions about using this utility, he will be able to find the answer on the official website among the program documentation, answers to frequently asked questions and on the forum.
6-10-2019, 23:57