Game Booster - an application for maximum performance of any game
Latest version: Windows: Installer 1.0.191.235 / 4.2.45.0 / 3.7.0.11 |

Report a new version of the program



Edited news: 29-01-2022, 04:18

Reason: Installer version update for Windows.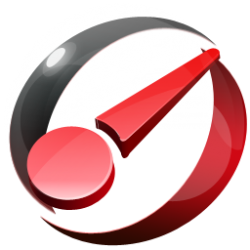 Game Booster - software for Windows, thanks to which you can get the maximum performance of any game. Often, poor performance is caused by a large number of running processes, open applications, or incorrect settings in the game itself. The developers of Razer decided to help gamers by creating Game Booster, an application that optimizes games for any PC in one click.
The program has the following tools and options:
Disabling unnecessary background processes, services and programs;
video capture of the screen with the gameplay and the placement of recorded videos on YouTube;
Create screenshots
saving custom game settings on a cloud service;
Defragment game files
restoration of all settings after the completion of the game process.
Thus, the principle of the program is extremely simple. Disabling unnecessary processes frees up valuable RAM. It contains the data necessary for any game to run and good performance. Defragmentation, in turn, tidies up all the files and reduces the time it takes to access them. All these actions as a whole positively affect the operation of the computer, increase its speed and reduce wear on the hard drive.
The multilingual program interface is simple and intuitive. Additional features (video capture, screenshots) will undoubtedly please any gamer. Shooting takes place in high HD resolution. After the end of the game process, the program does not leave any traces of interference, since the previous settings are fully restored.
A special advantage of the program is that it is undemanding to the characteristics of the computer. Therefore, even on weak "machines" you can get a significant increase in productivity. But on modern and powerful PCs, the effect will be less noticeable.
Game Booster has a GPL type license and is completely free software. Therefore, absolutely any user can download, install the program on their computer and make the gameplay more enjoyable.
12-09-2019, 01:45