WPS Performance Station - Boost Computer Performance
Latest version: Windows: WPS Performance Station |

Report a new version of the program



Edited news: 31-01-2022, 10:52

Reason: Update version for Windows.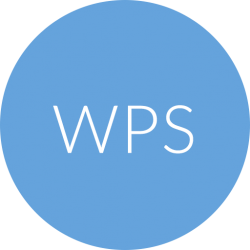 Progress never stands still - many of us have already realized this. Progress has already touched every area of ​​human activity, especially the technical plan. At the moment, many powerful modern technologies is being released, which does not require additional applications for maximum performance. But some computer hard drives cannot handle the load. WPS Perfomance Station - software that improves your computer, improves its performance without the need to close background programs.
Nevertheless, this application is suitable and will help even the oldest computer. A huge plus of the application - it is self-learning. You do not need to configure anything. The utility will adapt to you on its own. With the release of operating system updates for the first time, the computer's hard drive can be loaded. Sometimes this load can reach 100% even after disabling background programs. WPS aims to optimize all drives on your computer.
The program interface includes many functions. The user can optimize the drives, as already mentioned. In addition, you can view the amount of RAM used, monitor battery consumption (it will show how much time has passed and how much is left), turn game mode on or off to increase performance.
But the functionality of the program is not limited to this; you can work with traffic and the Internet. With limited use of mobile data, the user can limit the use of traffic (by compressing and limiting the cost of unnecessary images) and block ads.
It is interesting that in many applications there is no such function as leaving feedback in the application itself. Many users note that developers answer questions and suggestions. Of course, this is not all the functionality of the application. Indeed, it really has a lot of useful functions.
WPS works with all operating systems and does not require a separate installation for each system. The utility is paid and has different periods of validity. For example:
1-month subscription costs $ 1.54;
6 months subscription will be $ 6.2;
for 12 months - $ 8.68.
28-10-2019, 12:43