AVG PC Tuneup - optimize the performance of your PC
Latest version: Windows: 21.8.3960.0 |

Report a new version of the program



Edited news: 19-01-2022, 06:51

Reason: Added new version for Windows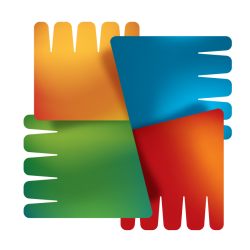 Each average user has repeatedly encountered the problem of low speed of the computer, whether it is a laptop or a stationary unit. Hanging pictures, long downloads and other surprises often get on your nerves and derail even the calmest users. However, progress does not stand still, and all new discoveries are taking place in the software world, and one of them is AVG PC Tuneup.
This program is designed specifically to solve the problems that we all often face. The authors declare a fairly broad functionality: correcting errors, speeding up work and cleaning a personal computer with the help of an improved tool for optimizing performance. Thus, this software will help you to free up space in the memory of different levels by deleting unused data, which will increase computer performance.
Also in version 2019, the registry automatically fixes registry errors, which often lead to numerous crashes and freezes on your computer, as well as automatic cleaning of cookies and cache files that reduce performance.
How does AVG PC Tuneup optimize computer performance? The latest technologies of the manufacturer of the program allow you to enter unused programs at the moment into sleep mode and remove them from it when they are needed. All ingenious is simple!
One of the main advantages of this software is a user-friendly interface and wide functionality that allows even the least advanced user to come to grips with optimizing the performance of their personal computer. You must admit that not every PC owner knows how to remove unnecessary software from the hard disk, much less clean the registry from cluttering files.
Another important application of AVG PC Tuneup is to update outdated software. Nowadays, new versions of various programs are released almost every month, if not every week, which is why it is so important to always have the latest update of the software you need.
According to the authors, the 2020 version has tremendous advantages over previous versions.
12-07-2019, 03:26