AkelPad - a compact text editor with rich features
Latest version: Windows: 4.9.8 |

Report a new version of the program



Edited news: 14-07-2021, 06:18

Reason: Added X64 version for Windows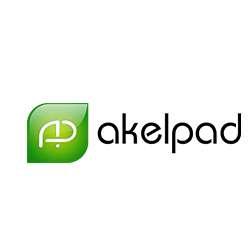 AkelPad is a compact and convenient text editor that has open source code and is an excellent alternative to the standard Notepad. The program works with plain text. Use and editing of RTF documents by the program is not provided. By default, the program starts without a toolbar, but this limitation can be circumvented by starting MDI mode. Operational switching between modes is not provided; application restart is required. However, the functionality of the editor can be expanded with special plugins. The fourth version of AkelPad uses a module designed to significantly expand the capabilities of the program - AkelEdit. Supported Operating Systems:
Microsoft Windows
Wine
Linux
AkelPad: Features
Using the open-source program AkelPad, you can not only edit text documents, but also make changes to HTML files. Moreover, the functionality of the program is very wide:
support for multi-window, pseudo-multi-window and single-window modes;
automatic recognition and support of any encodings, including Unicode;
expanding the dialog box when opening the file;
file open preview function;
high speed of opening large files;
error-free display of pseudographics;
selection of various text blocks;
the ability to cancel the action and rollback to an earlier version of the text;
correct line break processing;
full search by hexadecimal code;
full search using shielded sequences;
access to the list of recent documents opened in the program;
saving settings in the system registry;
when transferring the application to another device, you can save the settings in an INI file, and then simply copy its program folder;
the ability to print a document with a preview function;
support for connecting plugins, the library of which is constantly expanding: syntax highlighting plugins, language modules, launching various scripts and others.
AkelPad Program: License and Cost
The program is distributed free of charge under the BSD (Berkeley Software Distribution license) license and is available for download and installation to your device to each user without any restrictions. Download the program for free on the official website.
8-07-2020, 06:36