OpenOffice is a free office suite with powerful functionality.
Latest version: Windows: 4.1.11 | macOS: 4.1.11 |

Report a new version of the program




Edited news: 23-01-2022, 15:40

Reason: Updated versions for Windows and macOS.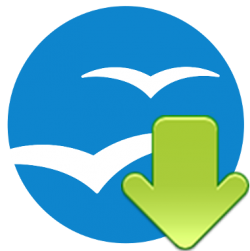 OpenOffice office suite is a free alternative to similar development by Microsoft and other companies. Moreover, the transition to this package is simple and fast, thanks to an intuitive interface. This complex of programs has existed for over 20 years. He is completely trustworthy. All over the world, both organizations and individual users, in the event of a decision to switch to free software for working with documents, are primarily considered by OpenOffice.
Benefits of OpenOffice
No fee for use.
Open source. Due to this, a quick elimination of deficiencies, improvement of functionality is carried out.
Wide range of formats. Export documents to PDF at the touch of a button. Work with Microsoft file formats.
Multilingual.
Easy to learn. To use the package does not require long-term training, the presence of special knowledge.
Good interaction between the components of the package.
Availability of a portable version.
Work on platforms Windows, Linux, Mac, quick installation.
Help menu. System detailed tips.
Package Contents
Writer is a text editor. Also allows you to work with HTML. It performs functions similar to Microsoft Word but has advantages. Writer allows you to check spelling, save documents in various formats, including doc.
Calc - perform operations with tables. Like Microsoft Exel. It has built-in capabilities for working with mathematical data. Charts and pictograms are inserted into the document.
Impress - creating presentations. Insert text, tables, pictures into a slide show.
Base - work with databases.
Draw - graphic editor. Allows you to create drawings, diagrams, drawings. If necessary, you can insert text, create three-dimensional objects, change the lighting effects.
Math - working with formulas. They can be inserted into files created in other components of OpenOffice, supplemented with a description. Having a full set of characters. You can enter them from the keyboard, from the toolbar.
Download the latest version of OpenOffice at the following links:
26-07-2019, 11:41