Picasa - for viewing and editing images.
Latest version: Windows: 3.9.141 Build 259 | macOS: 3.9.3.548 |

Report a new version of the program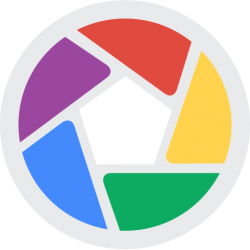 Picasa is a free graphics utility for viewing and editing images. Easy to use, has an attractive and user-friendly interface in which intuitive functions and tools are built. Suitable for those users who want to quickly prepare their photos for publication in galleries and social networks, creating slide shows. In 2004 was acquired by Google.
After installation is complete, the program prompts you to find images on your computer. You can specify the folders to search, as well as the formats of the desired files. Picasa supports the following photo formats: .ipg, .bmp, .fig, .png, .raw, .webp, .tiff and .tga. If necessary, you can back up images and photos stored on your computer.
Picasa Features
Can upload photos to a hard drive from a camera or scanner.
Automatically indexes images on your hard drive and sorts them by date.
It is possible to view images in normal mode, you can organize a slide show.
The program has built-in tools for processing photos that allow you to retouch, crop or align images.
You can add various effects, including red-eye reduction.
It is possible to print images at various scales. There is a function for creating and printing posters of various sizes (one image is divided into fragments, which after printing will need to be combined and glued together).
You can combine and overlay images on top of each other (photo collage).
Recognizes and groups faces.
During photo editing, it saves the original photos in a hidden folder, which is in the catalog of the edited image.
Uploaded photos can be shared with others via email or uploaded to Google Photos.
Although Google has stopped releasing updates for Picasa since 2016, it can still be installed on Windows, on devices with Mac OS software (English version only).
19-10-2019, 09:15