What are inexpensive smart watches capable of?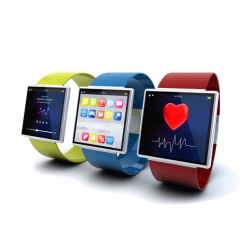 Smart watches are already quite a familiar accessory in modern life. Moreover, the trend towards a transition from traditional watches to smart watches shows that progress does not stand still and that smart watches are interesting and necessary for people. And this is not surprising, since today smart watches are characterized not only by wide functionality, but also by the uniqueness of their design style and design, since there are a lot of models of such watches. Even the most affordable smart watches, which in addition also have many additional options, can boast of an excellent design style.
Based on a study of inexpensive "smart" watches from a popular online store, specialists were able to find out a few interesting nuances.
Sportiness, elegance, classic
One of the most important components of any modern portable accessory is its appearance. At the same time, it is important for people to combine the style of their clothes with the design style of this accessory.
Suppose you dress in a sporty style. But would you like a mechanical watch with a heavy metal bracelet? Indeed, in the presence of taste and budget, it is much more comfortable and elegant to use a light sports watch with an original rubber strap. At the same time, even the most ordinary smart watches synchronize perfectly and work together with a smartphone and even have their own SIM card, unlike traditional watches.
If you prefer a business style, smart watches also have a lot of choices. They come in various shapes and therefore may look like a classic watch model or resemble an expensive bracelet. Do not forget about the possibility of changing the dial of a smart watch in the settings that help transform their appearance.
Smart Watch Sports Features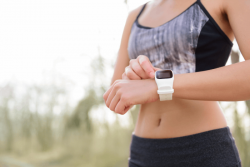 Most modern smart watches have basic sensors that help determine and count:
perfect steps;
distance traveled;
The number of calories spent on the current route.
Tracking such statistics helps in sports, and therefore many models of smart watches have their own special sports modes - walking, running, swimming, etc.
But more modern, expensive and advanced smart watches allow you to measure in real time not only these parameters, but also the pulse, the level of oxygen in the blood, which is also extremely useful for professional sports.
Another feature of a smart watch that you can forget about while sitting up at a computer is a voice notification of long stationary work and the need for a break. In addition, with the help of smart watches, you can control the quality and duration of sleep in order to plan your future workday productively.
Smartwatch and smartphone collaboration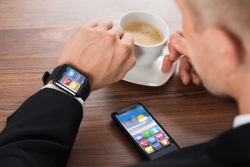 Smart watches allow you to use them instead of a smartphone, since they can be used to receive calls, e-mails, notifications from social networks and SMS messages. Such opportunities are extremely convenient on the road, since it is not necessary to be distracted by a smartphone, and the source and content of messages can be seen on one's hand before reacting to them using a smartphone. This is very convenient, since often smartphones have a large diagonal and are inconvenient to use even in public transport.
Another convenient feature of smart watches is the built-in alarm clock. It can be configured for vibration, which will allow you to wake up without a headache and not being afraid to wake everyone around.
In addition to these functions, even the most inexpensive smart watches can control the smartphone's camera and search for it by remotely playing music if it is suddenly lost.
Using a smart watch instead of a smartphone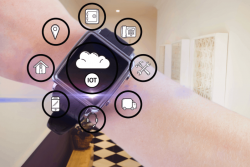 Initially, a smart watch was conceived as an additional accessory for a smartphone, but progress has come to the point that the device can fully work without it and even be its replacement in many cases.
The look of a smart watch on your own wrist is often associated with science fiction films. Modern smart watches, with which you can make, receive calls and send messages by installing a SIM card in them, have many additional functions:
the presence of a voice recorder, camera, audio player, calculator, calendar;
support for additional memory;
synchronization with world time, weather server and other Internet information features.
So even inexpensive "smart" watches can not only fully replace the classic watch, but also a smartphone in many ways, and keep our sports statistics. So, it's very good that they are!
10-11-2019, 04:33