Install .xapk files on android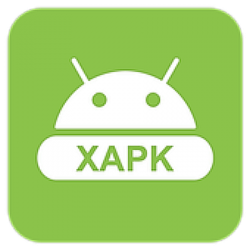 The XAPK file is a compressed Android package. XAPK is a completely new standard for Android APK package files. It contains the entire APK file and the obb cache file to support Android games and applications.
XAPK manual installation
It is possible to install the file without the installer by simply unpacking the compressed archive file.
After downloading the file with .xapk permission, open it in any file manager application.
Find the required .XAPK file and replace the .xapk resolution with .zip.
You must have Unrar, Unzip, or the like installed.
In the RAR App, find the .zip archive and unzip it (Unzip).
Then copy the .obb file, which can be of the form com.programxxxxx.obb to the desired location; /sdcard/storage/emulated/0/Android/obb/com.programxxxxx/.
Install the APK, and the application will automatically receive the cache from the Obb data file and will work as intended. You can try to install the unpacked apk first, and then add the cache there.
Install applications on your phone more securely with XAPK Installer
XAPK is a completely new format standard for the APK files you know about. In the old days of the Android operating system, installing the application required the presence of obb files that came with the APK files. All this was folded into one, and that is why the XAPK format entered the scene.
Forget the strange installation errors that you received from time to time because the obb files were missing or for other unknown reasons. The XAPK installer makes installing any application easier, faster, and more reliable for your Android device.
Why do you need a special installer for this format? Because Google does not officially recognize the XAPK format, as it was created by the Android community. Nevertheless, this is the most reliable format!
Scan and view all .apk files on both your phone and SD cards.
Manage all installation files as you wish, removing unnecessary or installing the ones you need. XAPK installer does everything you need and much more!
Get rid of past installation errors, download the XAPK Installer for your Android device and make your life much easier with a more convenient user interface.
Total
XAPK is a zip file consisting of an APK file (the desired program / game) and an OBB file (resources, such as textures, 3d models and other data) + possibly additional files.
XAPK Installer helps simplify the process of installing the XAPK file.
9-04-2020, 02:34