Asus ROG Zephyrus S GX502GW - productive and very thin laptop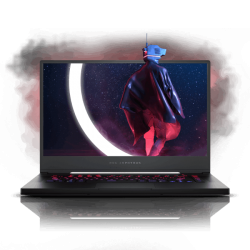 Every day, the collection of ultra-light and small-sized laptops with the most standard set of hardware is gaining momentum and popularity. And the well-known manufacturer Asus is also trying to expand its product line. If you pay attention to the latest modifications, you can see not only the latest components, but also other, no fewer interesting changes. So, I would like to dwell in more detail on the Asus laptop model, which was called the ROG Zephyrus S GX502GW. This device has a lot of interesting characteristics, has more powerful hardware and parameters that will satisfy any gamer.
Laptop specifications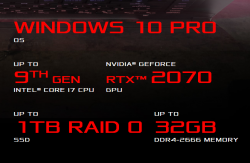 This model is represented by a powerful Intel Core i7-9750Y processor with six cores, thanks to which the device copes well with multitasking. The graphic component is represented by Intel UHD Graphics 630 and NVIDIA GeForce RTX 2070 with 8 GB on board. Surely, many gamers just dream of getting a new video card and try its capabilities in the gameplay.
32 GB of RAM is pretty good for a laptop. The device is cooled using the latest CO Active Aerodinamic System with six heat pipes and two fans.
This model has a 15.6-inch display with FullHD resolution at 1920x1080. Frequency - 144 Hz. In addition, Asus is equipped with a host of the most important and useful connectors. There are not only standard USB 3.1 Gen 1 ports, but also one USB 3.1 Gen 2 and one USB 3.1 Gen 2 Type-C ™ for high-speed data transfer. Also integrated is HDMI 2.0b, RJ45 and, of course, a microphone jack with headphones. The laptop is charging from the power supply.
Appearance and scope of delivery
The standard equipment of the new Asus ROG Zephyrus S GX502GW is as follows:
power cable;
Power Supply;
laptop itself;
all necessary documentation.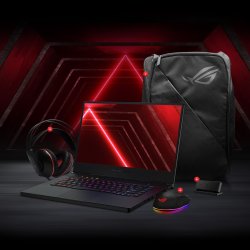 The extended version looks much different and includes additional components:
power cable;
laptop itself;
Power Supply;
documentation;
backpack;
Gladius II mouse
external webcam.
The case of the laptop itself is made of high-quality magnesium alloy with a thickness of 18 mm. Despite this, the weight of the device is only 2 kg. Externally, the laptop looks solid, is made in black, and there is a red logo on the top cover. One of the interesting points is the rubberized work surface, which gives a lot of advantages during operation.
A large panel with LEDs is located above the keyboard. There is also a microphone speaker. As in previous versions of Zephyrus, here you can see the mechanism by which the lower cover is opened, which allows you to strengthen the air intake. The cover itself is automatically triggered when the user opens the device. The laptop itself is made perfectly: nothing creaks anywhere, there are no backlashes, nothing staggers. The manufacturer did a good job on the external component, creating a concise and stylish design. Thanks to the hinges, you can open the laptop 140 degrees, which is very convenient when playing.
Device performance and screen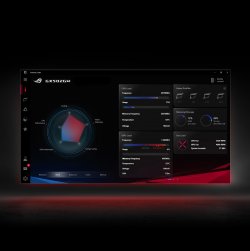 IPS screen in Asus ROG Zephyrus S GX502GW and has a diagonal of 15.6 inches. According to the developers, the color range is 100% sRGB, it has just perfect color reproduction. The glass is frosted, and the screen is Pantone certified. Watching movies and videos on this laptop is a pleasure, and the gameplay will not leave anyone indifferent. On board is a 9th-generation six-core processor and a discrete NVIDIA GeForce RTX 2070 graphics card. Together they make this laptop a powerful horse.
The device is equipped with a Bluetooth module 5.0, and this allows you to connect various devices to it and transfer photos, music, pictures and other files.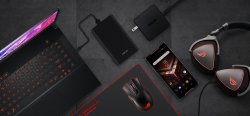 We can say with confidence that the device in tests showed maximum performance. The most difficult games and applications - this is not a problem for him. At some points, the Asus ROG Zephyrus S GX502GW laptop may get a little warm and make noise, but it's not at all scary with such parameters.
The gadget has two good speakers, thanks to which you get high-quality sound not only in the game process, but also while listening to music and watching videos. The manufacturer claims that without recharging the laptop can work for 4 hours.
Conclusion
From all the above, you can understand that the Asus ROG Zephyrus S GX502GW is a powerful laptop that is suitable not only for home use, but even gamers will appreciate it. It has excellent performance, high-quality assembly, a beautiful and concise design, as well as a good screen. Special attention should be paid to the keyboard backlight, which not every laptop has, so it will be very convenient to use it even when the light is off.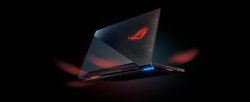 28-11-2019, 02:00