Gadgets - Original Gifts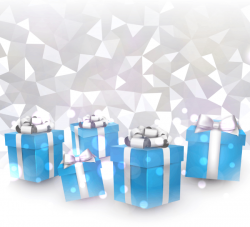 Soon the New Year is a holiday that is hard to imagine without gifts. And every year you must rack your brains: what to give to loved ones? Perfume is fed up, and everyone chooses it for himself, but it is difficult to guess. Souvenirs will remain souvenirs on the shelf.
Even tablets and laptops today are no longer original. But it turns out that among the gadgets you can pick up something else new and interesting. Many do not even suspect some of these models.
Sony Xperia 5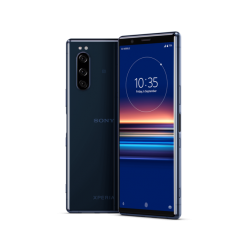 This is a new smartphone. And very cool, because it is the flagship device of Sony.
Characteristics:
6.1-inch CinemaWide Full HD + HDR OLED display with a 21: 9 ratios;
Snapdragon processor 855;
Sony BRAVIA technology.
The smartphone is equipped with a triple camera with improved autofocus technology. It makes it possible to shoot at a speed of up to 10 frames per second and shoot moving objects using the high speed AF / AE calculation.
The Internet connection is also of high quality, able to prevent possible crashes.
Portable coffee machine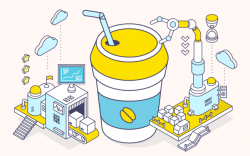 If you think about making espresso coffee, you immediately see a certain not quite mobile unit. Now imagine a manual coffee machine that can do this job perfectly. Pour water, pour ground coffee, manually create pressure - the drink is ready.
But that's not all. The portable device has one more advantage: the built-in battery. So, the owner of this miniature device can make himself a favorite drink anywhere, even in the forest. The whole process takes no more than 40 seconds.
The coffee machine also works well with Nespresso capsules. In this case, the capsule only needs to be inserted, pour water into the compartment and turn on the cooking mode.
Three-year ink printer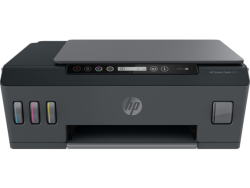 You can admire photos on various media as much as you like, but pictures in albums or in the office on the table are much more pleasing to the eye. To print them efficiently, you need a color printer. The device is good for everyone, but it requires periodic replacement of cartridges, and the colors in the photo openly fade over time. The HP Smart Tank MFP eliminates these shortcomings. Ink in it is designed specifically for bright and durable images.
And the paint is not contained in the cartridges, but in the built-in containers, where a set of ink is enough for 18,000 black-and-white prints or 8,000 color ones. This stock is enough for three years.
Charcoal screwdriver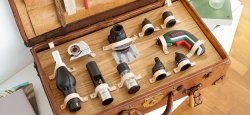 The BOSCH IXO 6 model complements the stereotypical idea of ​​screwdrivers. The new model can be not only a tool, but also, for example, an original corkscrew. And if you use another nozzle, you can even quickly kindle the coals in the grill or grind the spices.
This universal tool is also equipped with wireless charging and backlighting. And is available in two color options: green and pink, respectively - for men and women.
Action camera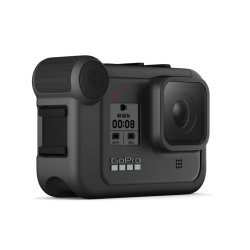 More recently, the new GoPro cameras appeared on the market - HERO8 Black and Max. This will certainly please fan of family shots and tourist trips.
Max is a universal type camera equipped with two lenses and a display.
HERO8 Black is the flagship model with the TimeWarp 2.0 function, which adjusts the speed of the video with one click.
This action camera is one of the most interesting gadgets that you can give for the holidays, and even buy it just like that.
Cube - time manager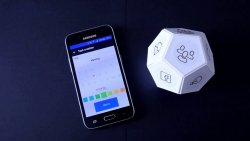 This gadget is completely unusual. Its task is to monitor how you spend time rationally (or not). TimeFlip is a cube already with 12 faces. Each facet depicts the degree of activity of the cube owner - working in networks, with correspondence, lunch break, thinking about new ideas, etc. It is synchronized with a smartphone.
It is enough to put a cube with the image corresponding to your current activity, up, this time will be counted.
At the end of the day, it remains only to analyze the data obtained and draw conclusions. The cube is made of plastic and runs on simple battery batteries. A very necessary thing to optimize the workflow.
In principle, any gift is pleasant, even inexpensive, if it is presented with a good heart. But if it is also original, then you get to the very point. It is even better if the gifts coincide with the secret desires of those to whom they are presented, but this is aerobatics, only truly close and dear people are capable of this. In any case, the most pleasant surprises, as a rule, happen without a reason.
18-12-2019, 01:39