FrostWire is a BitTorrent client with extensive features
Latest version: Windows: 6.9.7 build 311 | Android: 2.4.6 build 689 | macOS: 6.9.7 build 311 |

Report a new version of the program





Edited news: 3-02-2022, 17:48

Reason: Updated versions for Window, Android and macOS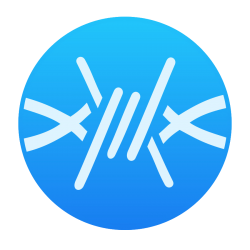 FrostWire is a BitTorrent client. Initially, it had features comparable to other peers, but over time it managed to add extensive features and capabilities, surpassing all competitors in terms of efficiency.
In this guide, we provide an overview of FrostWire and its various features, and whether it is the preferred option for Torrent users.
FrostWire's interface is easier to understand for novice Torrent users, but for the average Torrent user, they do not need to learn anything. All options are at the top of the menu, making it much easier to find media player options.
In addition, there is a search bar on the top menu from which you can get torrents with one click. Filtering results by file type, site, and seed is also easy. The upside is that it is completely ad-free, which many BitTorrent clients have to offer to maximize their profits.
FrostWire maintains an extensive list of links and files including magnet links for the BitTorrent extension and protocols, private Torrent links, PEX (Peer Exchange), and more. Previewing a single file in a single file has also become easy with FrostWire. This feature is the best among the rest because it will let you know in advance what your final download will look like.
Unlike other BitTorrent clients, it has a built-in media player that plays any video or audio file. Plus, it has a sharing option that lets you share any audio or video file right from your computer.
FrostWire has created a platform that welcomes content creators, developers, filmmakers, screenwriters and other professionals who donate their work to millions of users for free without paying a penny to host their file on FrostWire.
Plus, the FrostWire app lets you stream free music anytime you want. You can even limit your bandwidth or check your internet speed and encryption.
FrostWire is completely safe because it will never tolerate viruses, malware, adware or spyware being loaded onto your device. However, torrents must ensure that they download FrostWire from their site.
The program is free to use, you do not need a commercial license. But if you want to support the developers, you can always donate. Although, this is not necessary.
27-01-2021, 03:09